Furniture collection
Painted steel, polyamide, anti-corrosion treatment, high pressure laminate panel
Chair and armchair:
510 x 585 x 785 mm
Low chair and low armchair:
695 x 765 x 685 mm
High back low chair and high back low armchair:
695 x 560 x 1020 mm
Ottoman:
600 x 550 x 370 mm
High Stool:
400 x 510 x 780 mm
Small Stool:
400 x 510 x 680 mm
Tables:
1590 x 790 x 740 mm
790 x 790 x 740 mm
Ø 1200 x 740 mm
Ø 700 x 740 mm
790 x 790 x 280 mm
790 x 480 x 280 mm
Magis Spa, Italy
We were very interested in designing a coherent collection made of different object typologies: A normal chair, an armchair, a high stool and a long chair. We wanted to create an easily identifiable collection, making coherent an association of heteroclites elements.
Then we were willing to work in plastic, which as you know requires strong investments in moulding. Thus we decided to make a collection with very few elements. In fact, 2 main elements or typologies: stripes of plastic (changing o
nly in length) and small pieces to fix the stripes on the metallic structure (same ones for all). Doing this, we obtained a coherent graphic unity. Then, the name came, of course, by itself.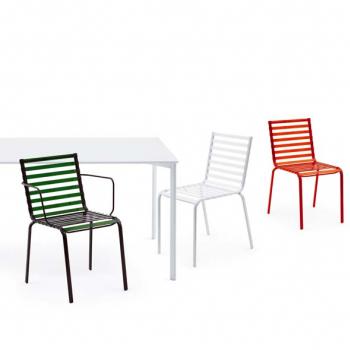 ©Ronan et Erwan Bouroullec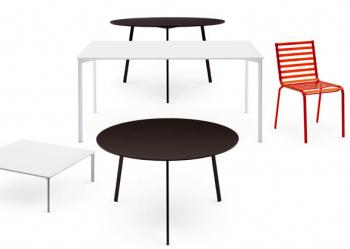 ©Ronan et Erwan Bouroullec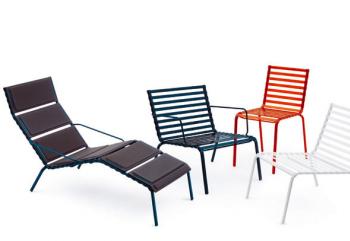 ©Ronan et Erwan Bouroullec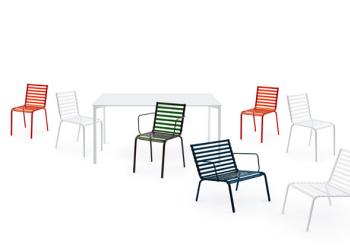 ©Ronan et Erwan Bouroullec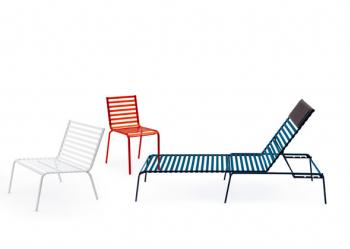 ©Ronan et Erwan Bouroullec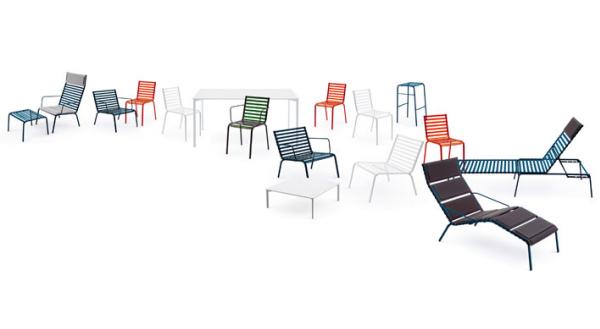 ©Ronan et Erwan Bouroullec
©Studio Bouroullec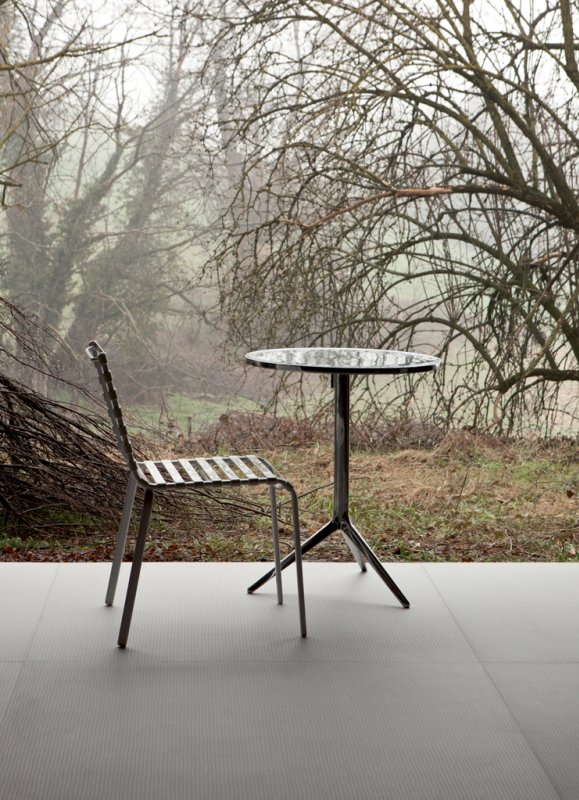 ©Studio Bouroullec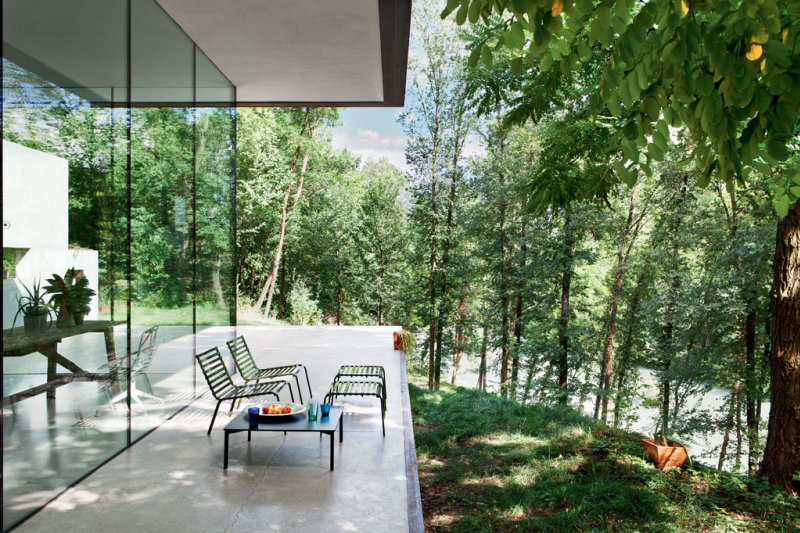 ©Max Rommel