YOU WILL BE AUTOMATICALY REDIRECTED...

IF NOT PLEASE GO BACK TO THE WEBSITE
The North Tiles - A showroom for Kvadrat in Stockholm (Les Tuiles : un showroom pour Kvadrat à Stockholm) ­ 2006
Partition system
Thermo compressed foam and fabric
Main tile:
645 x 17 x 284 mm
Kvadrat A/S
About the Kvadrat showroom in Stockholm and the Tiles sytem designed by Ronan and Erwan Bouroullec
A showroom structured by textile walls made of independant « Tiles » assembled together via an ingenious folding system.
The Tiles sytem was conceived specifically for the textile showroom activity. It aims at highlighting the various textures and materials of Kvadrat's collection by dressing the spot with sensuality and warmth.
Moreover, it grants a certain flexibility and a wide range
of possible evolution to the showroom. The extreme easiness of the pieces' assembling to build walls leaves Kvadrat free of changing the configuration and the atmosphere of the place.
Then, the doors themselves are conceived as self-supporting and mobile modules like « furniture-boxes » that can be moved easily. Accesses, corridors and transitions can be changed, thus making the general architecture of the space fully evolutive.

But the Tiles system is also a new way of building walls with independant modules in the tradition of Algues and Twigs. It is the realisation of some long-incubated ideas about constructing soundproofing spaces with textile.
Conceived like sorts of scales, the Tiles can follow infinite shapes, be they organic or geometric. Thus, the high modularity of this system allows to consider multiple applications in order to build autonomous and soundproofing spaces.

The industrialization process of the tiles is surprisingly easy and fast : 20 seconds only are needed to mould the hard foam core between 2 pieces of material. With the assembling simplicity of the tiles, anyone can consider creating variable-geometric surfaces, building walls with a soft and rythmical aesthetics and thus creating astoning places with a muffled atmosphere.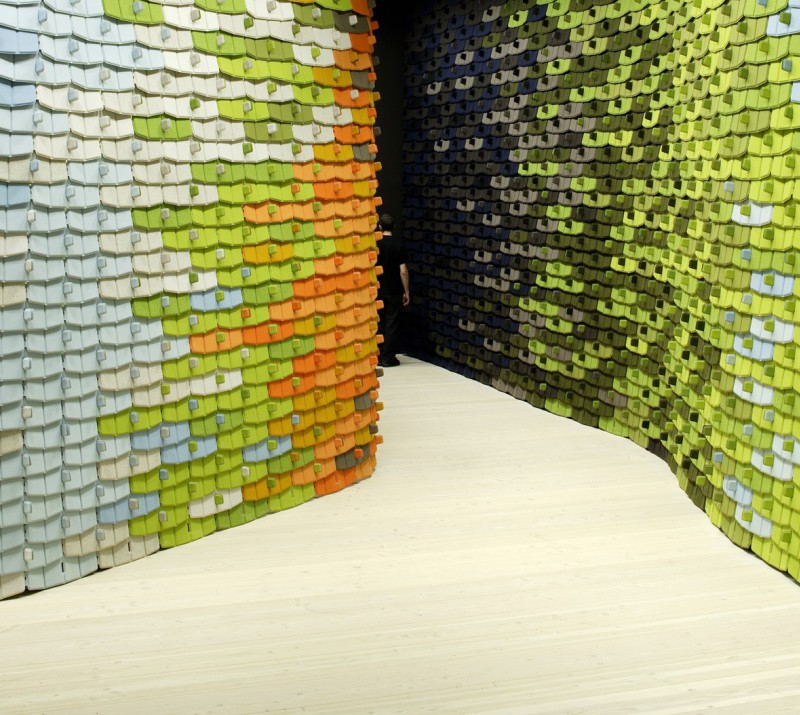 ©Paul Tahon and R & E Bouroullec
©Paul Tahon and R & E Bouroullec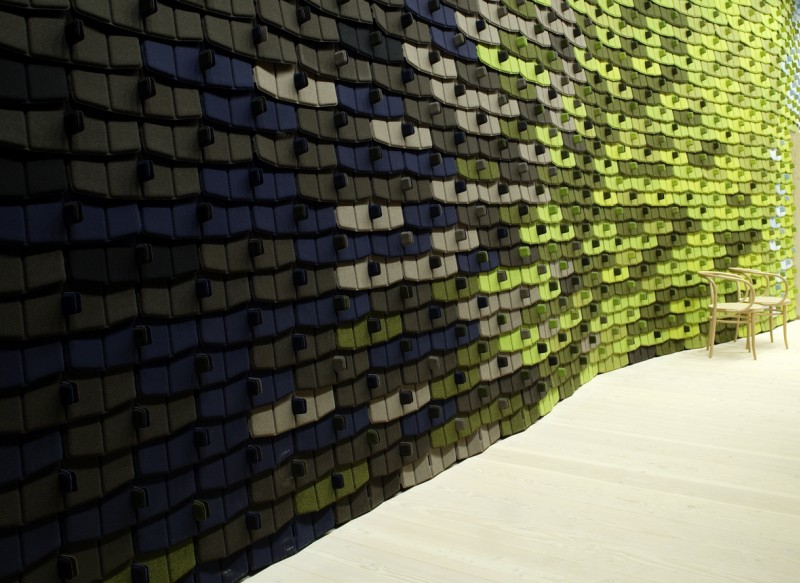 ©Paul Tahon and R & E Bouroullec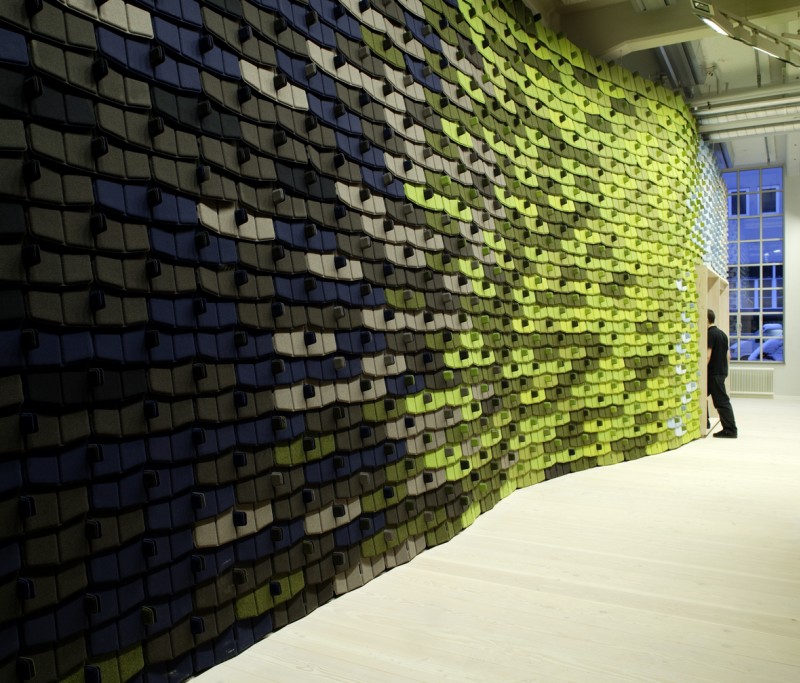 ©Paul Tahon and R & E Bouroullec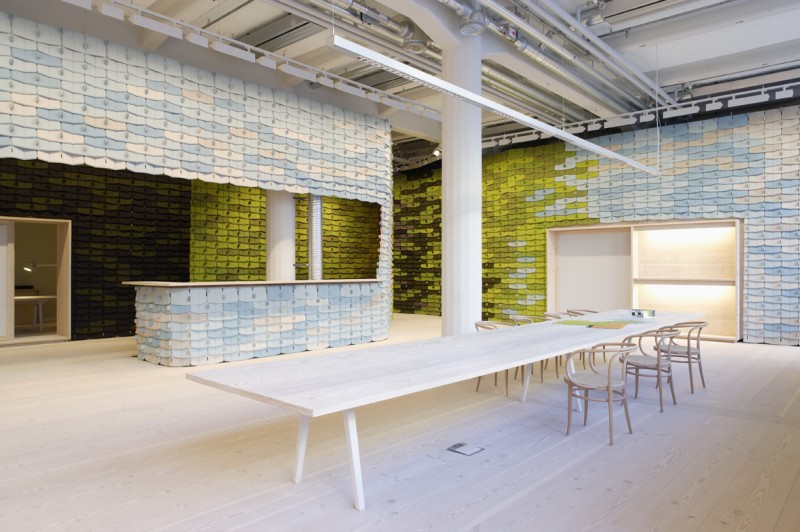 ©Paul Tahon and R & E Bouroullec
©Paul Tahon and R & E Bouroullec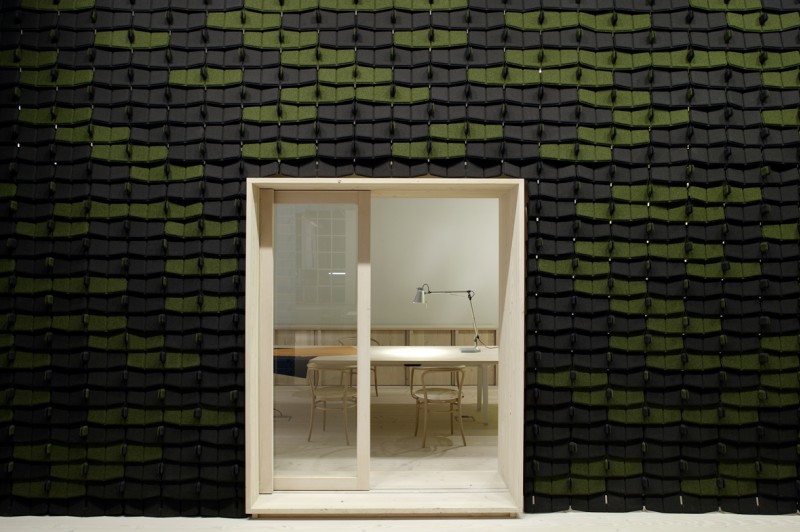 ©Paul Tahon and R & E Bouroullec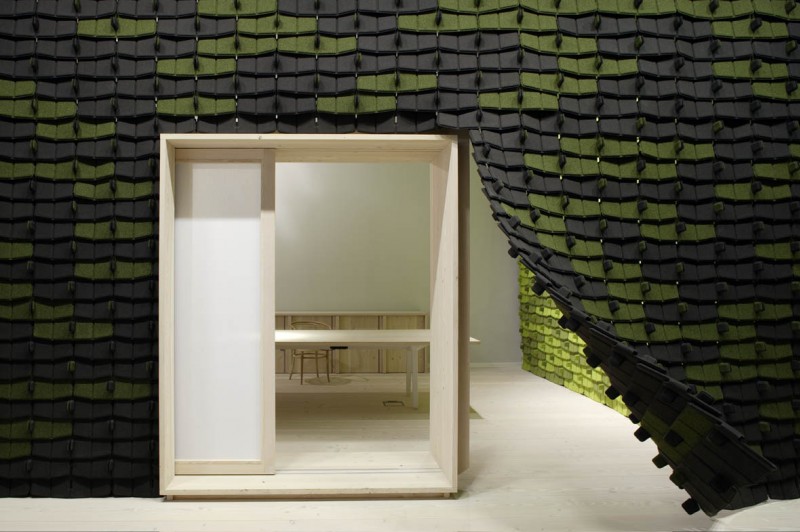 ©Paul Tahon and R & E Bouroullec
©Paul Tahon and R & E Bouroullec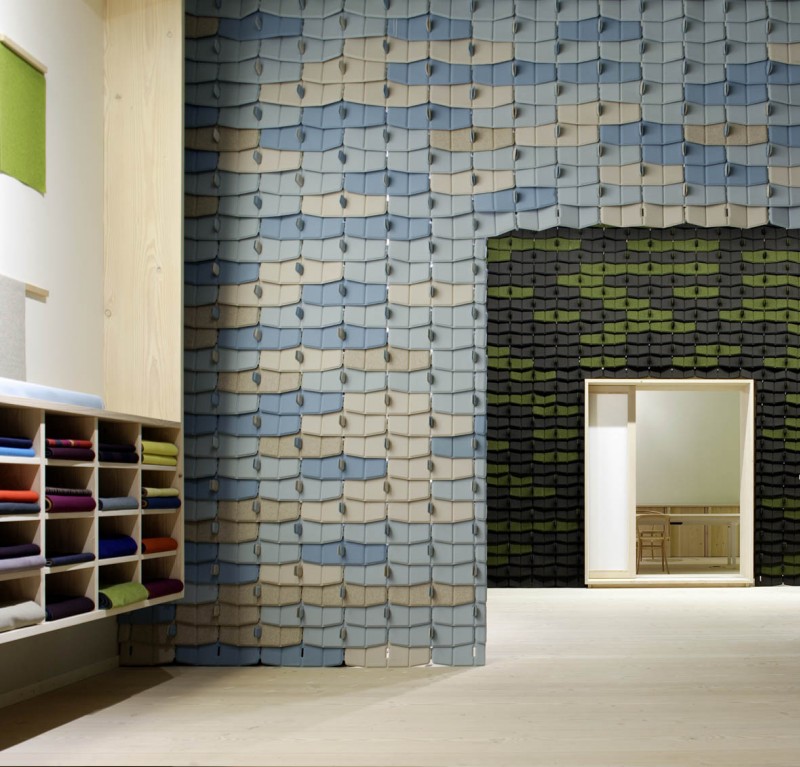 ©Paul Tahon and R & E Bouroullec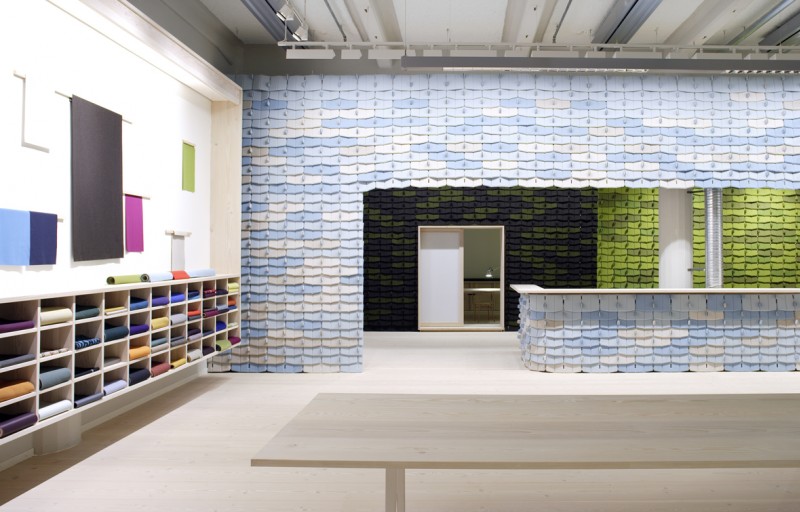 ©Paul Tahon and R & E Bouroullec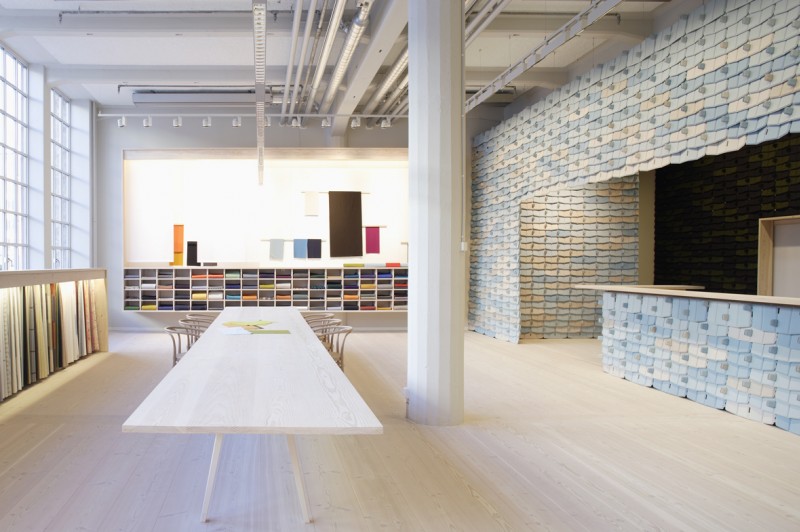 ©Paul Tahon and R & E Bouroullec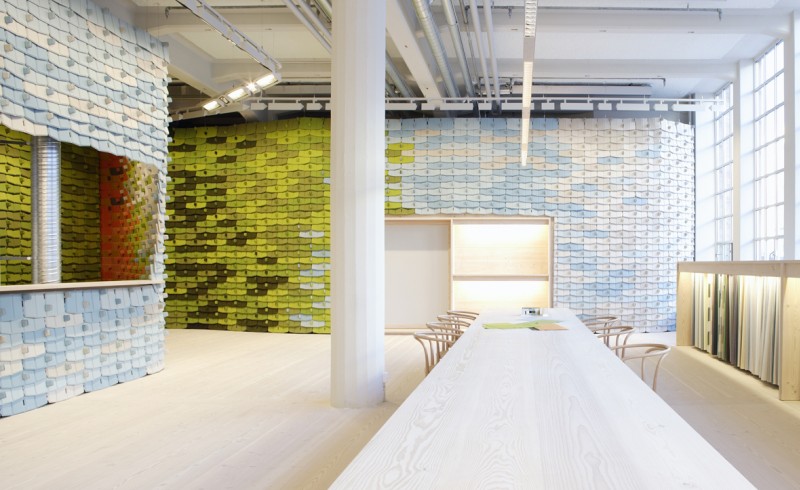 ©Paul Tahon and R & E Bouroullec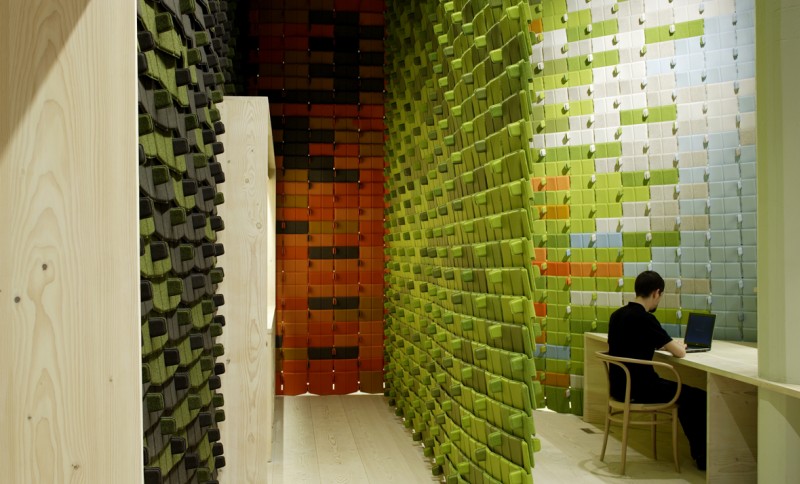 ©Paul Tahon and R & E Bouroullec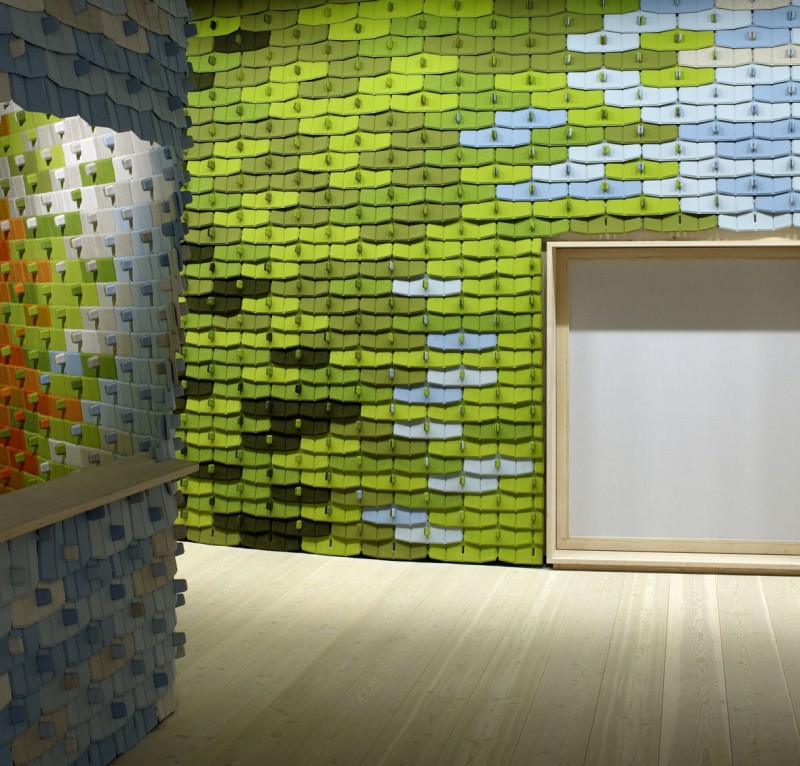 ©Paul Tahon and R & E Bouroullec
©Paul Tahon and R & E Bouroullec
©Paul Tahon and R & E Bouroullec
©Paul Tahon and R & E Bouroullec