YOU WILL BE AUTOMATICALY REDIRECTED...

IF NOT PLEASE GO BACK TO THE WEBSITE
Textile Pavilion : the restaurant ­ 2006
Canopy
Structure in douglas pine wood, North Tiles, steel cable
6,000 x 9,000 x 3,600 mm
Musée d'Art Moderne Grand-Duc Jean, Luxembourg
Musée d'Art Moderne Grand-Duc Jean, MUDAM
A new Museum called MUDAM (Museum of Modern Art- Grand Duc Jean, Luxembourg) opened in July 2006 in a building designed by Architect I.M Pei, an unfurling of mineral facades punctuated by slanted glass sides. Under one of these high glass roofs and in an adjacent room are located the restaurant and the shop of the Museum, which director Marie-Claude Beaud asked Ronan and Erwan Bouroullec to design.
The main challenge under the glass roof was to counteract a strong light both direct and reverb
erated by the floor. Then, the idea was to create a congenial atmosphere in a monumental space by offering sheltered places favoring relaxation and meals.
The answer was to build autonomous human-sized architectures, breaching the vertical geometry of the place in order to create an atmosphere of home comfort. Bouroullec brothers thus put up two textile pavilions on the stone floor, which act as soft refuges in a sharp architecture. Delicately standing on their feet, their robust wooden structures are covered by a skin made of textile tiles which moulds their even skeleton.

The restaurant's structure contains two long tables made of Douglas fir tree, which seem to be levitating between the two rows of Thonet chairs. Its clear colored tiles roof seems to be the meeting point between a blue morning sky and the beige Bourgogne stone floor. Its shadow protects the eaters from the strong sun, only allowing a few pointillist rays to go through its even cracks. Padded by the thick tiles which absorb the sounds and create a muffled atmosphere, it has become a comfortable gathering spot; a soothing stop in a museum trail.
In the shop, a smaller structure, recalling a market stall, displays the objects for sale. Tiles with bold colours echoes the many coloured objects, laid on the structure or hung onto it.
Dotted all around the shop, sofas, coffee-tables and children seats are here to welcome lectors who have dropped by and visitors taking a rest.

The tiles covering the wooden structures are elements of a new system of modular textile walls developed in 2006 together with Kvadrat, a textile manufacturer. After the Algues and Twigs edited by Vitra, this project is a concrete expression of some long-incubated ideas about building spaces with textile material, as they would be warm and soundproof, like Mongol yurts.
Thought up as sorts of scales, the Tiles can be assembled together by an ingenious folding system which doesn't require any external mechanical element. Four lateral slats are inserted in the slots of the adjacent tiles, giving rhythm and an even volume to the resulting wall. The fine contours of these 50 x 25 cm elements have been determined by the functional logics of their assembly. The high modularity of this system makes it possible to consider multiple applications to build autonomous and soundproof spaces, with infinite forms, be they organic or geometrical. The industrialization process of the tiles is surprisingly easy and quick : 20 seconds only are needed to mould the hard foam core between 2 pieces of textile.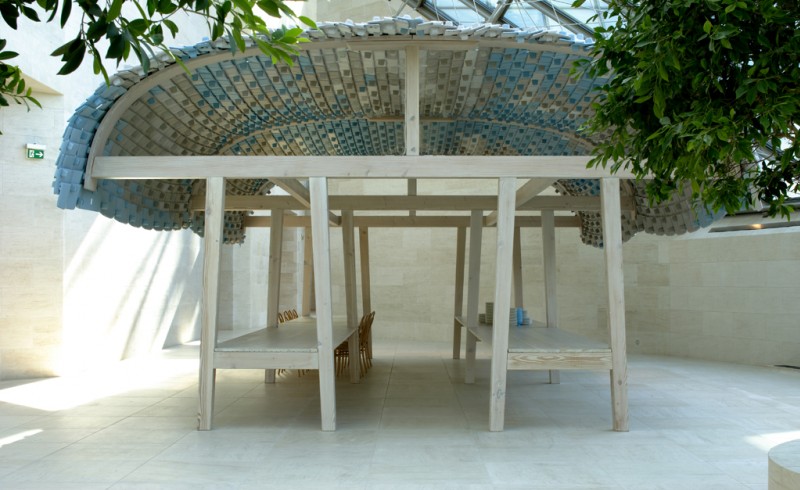 ©Paul Tahon and R & E Bouroullec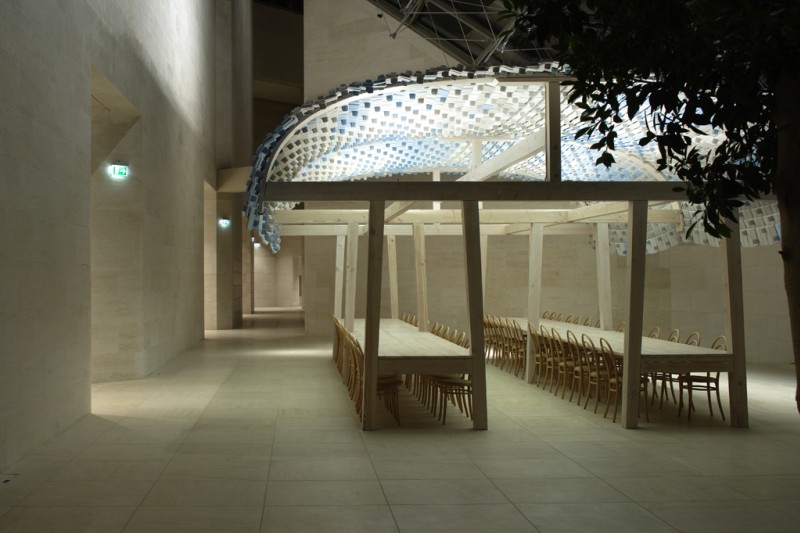 ©Paul Tahon and R & E Bouroullec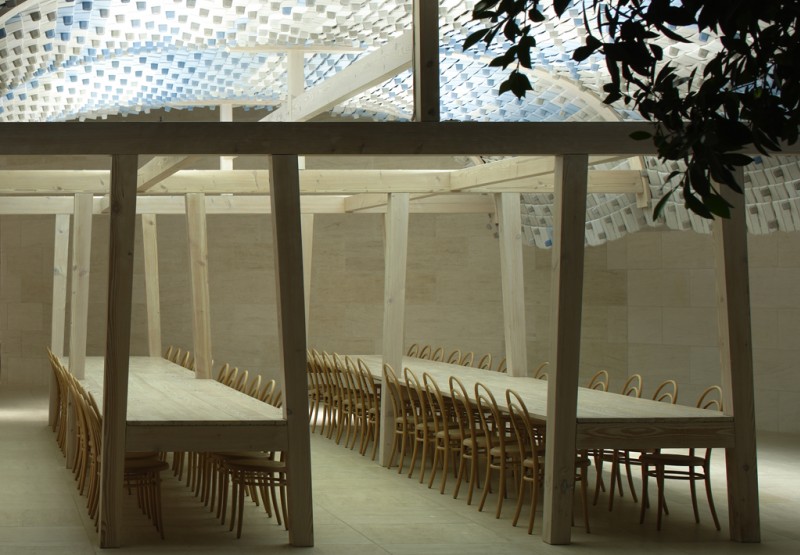 ©Paul Tahon and R & E Bouroullec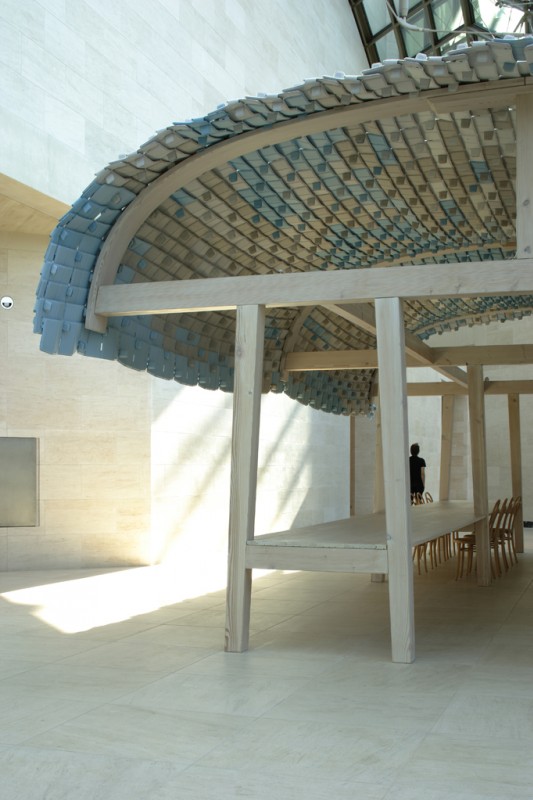 ©Paul Tahon and R & E Bouroullec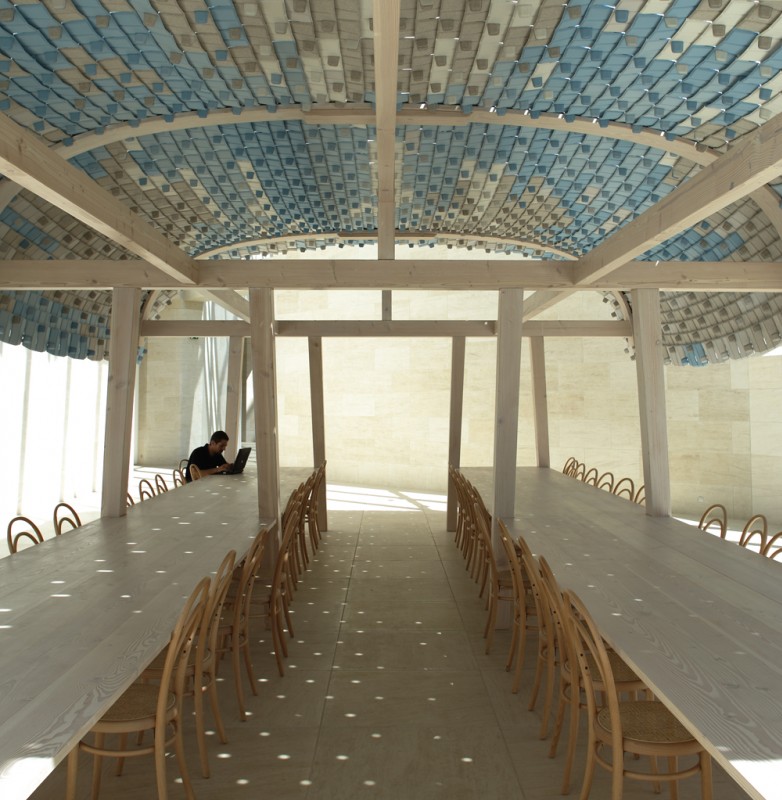 ©Paul Tahon and R & E Bouroullec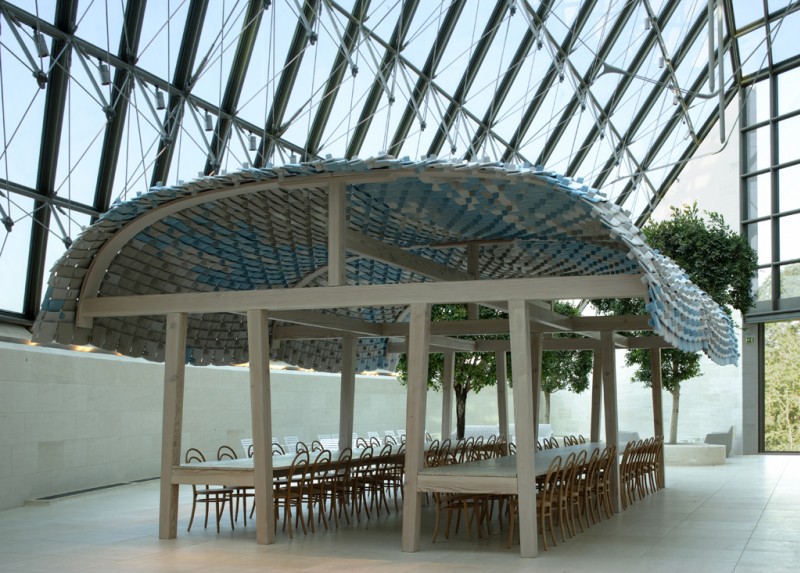 ©Paul Tahon and R & E Bouroullec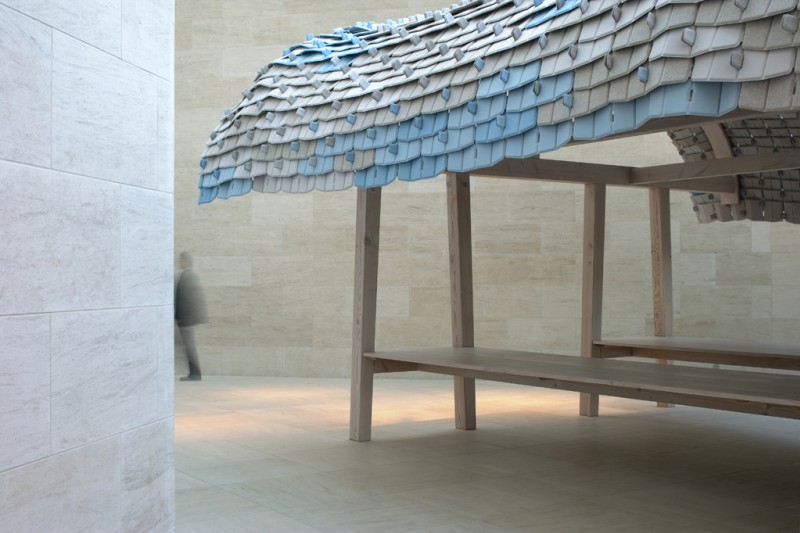 ©Paul Tahon and R & E Bouroullec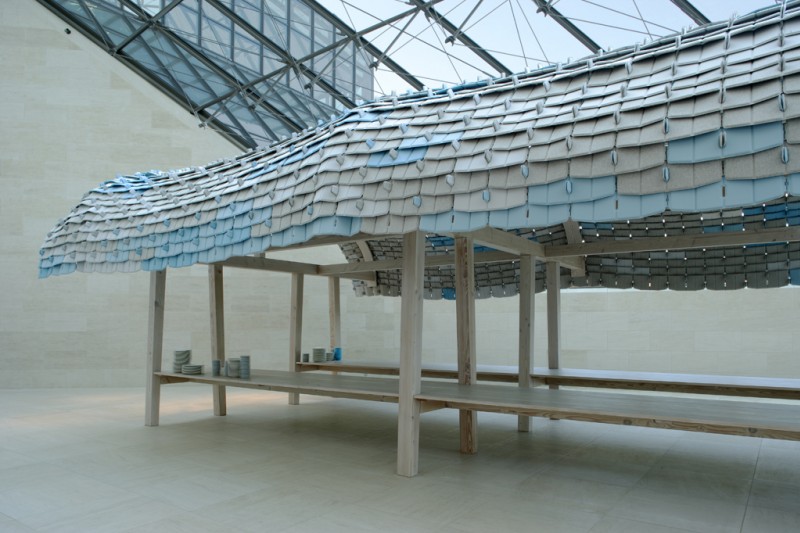 ©Paul Tahon and R & E Bouroullec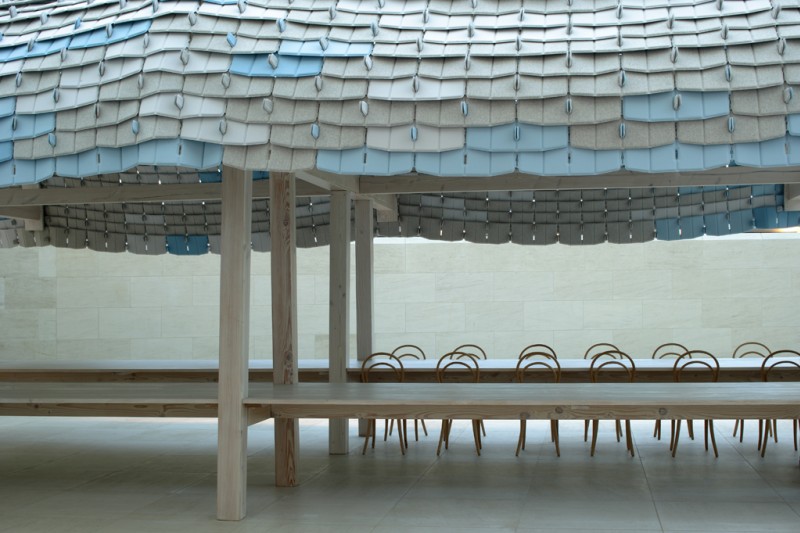 ©Paul Tahon and R & E Bouroullec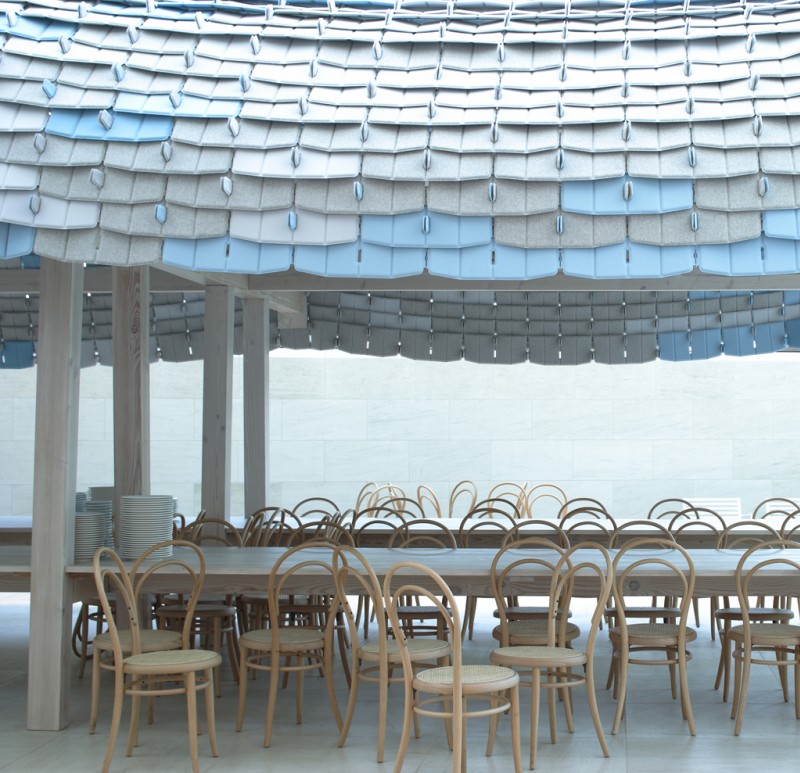 ©Paul Tahon and R & E Bouroullec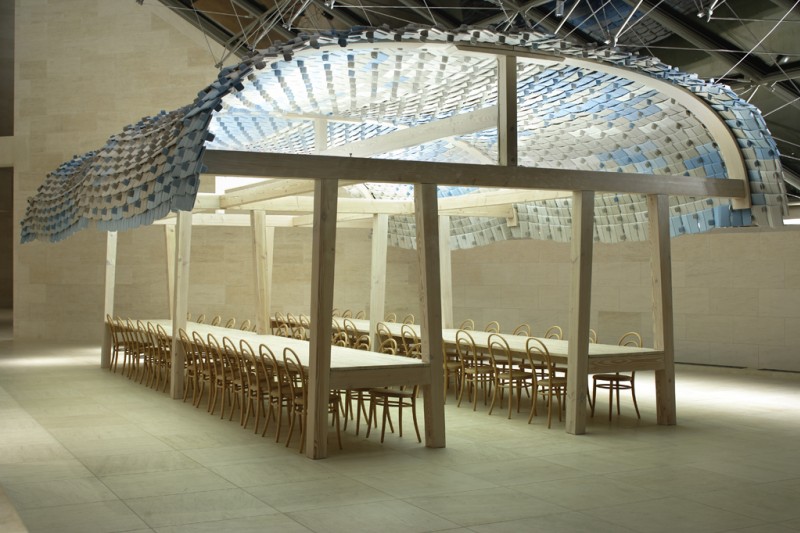 ©Paul Tahon and R & E Bouroullec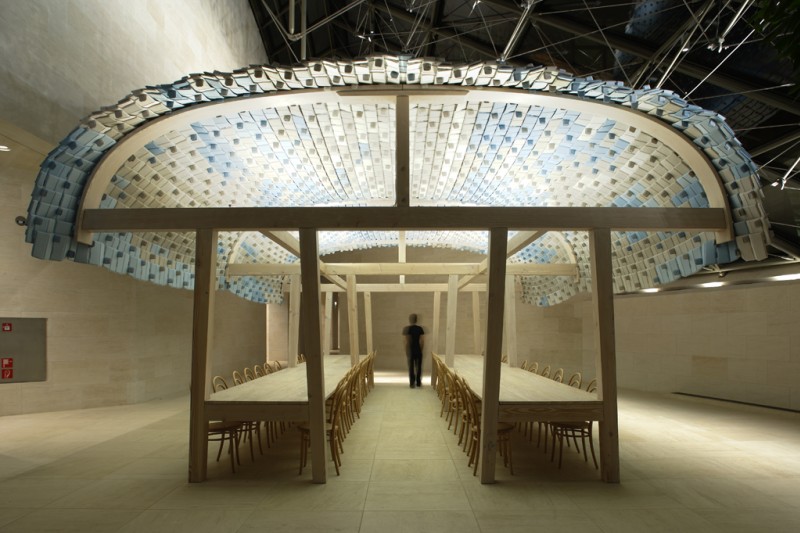 ©Paul Tahon and R & E Bouroullec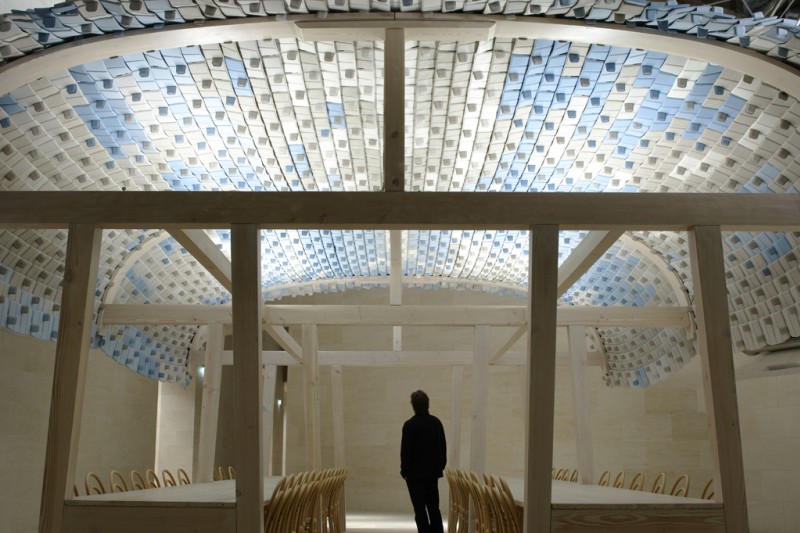 ©Paul Tahon and R & E Bouroullec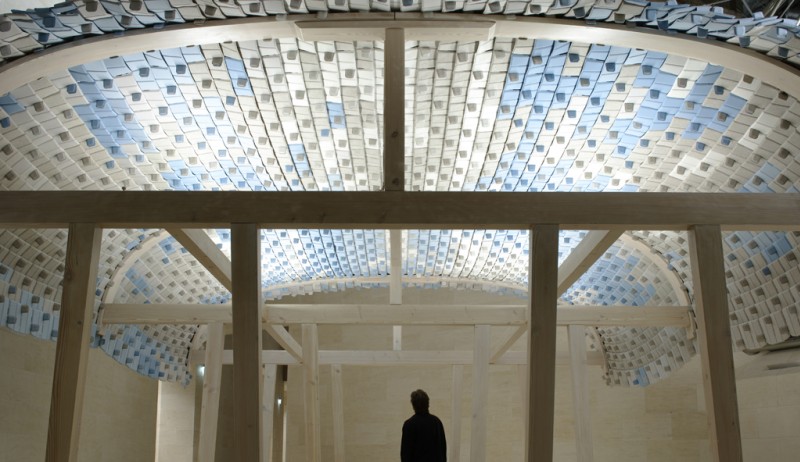 ©Paul Tahon and R & E Bouroullec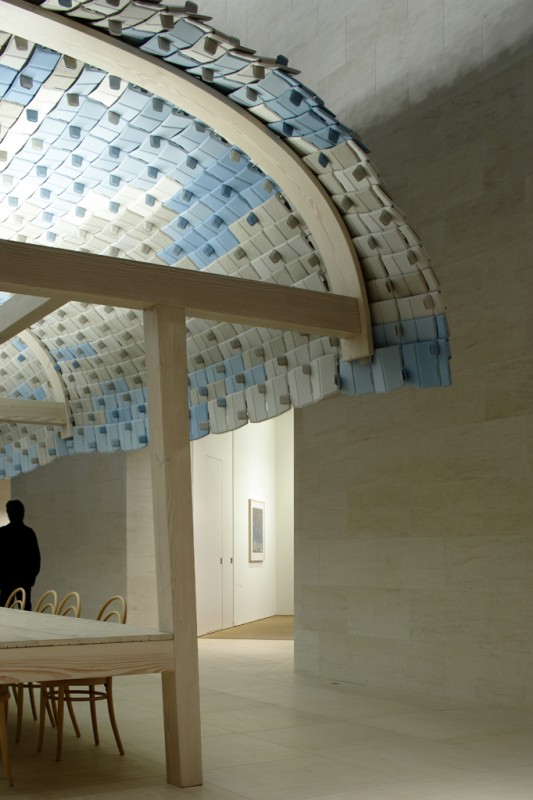 ©Paul Tahon and R & E Bouroullec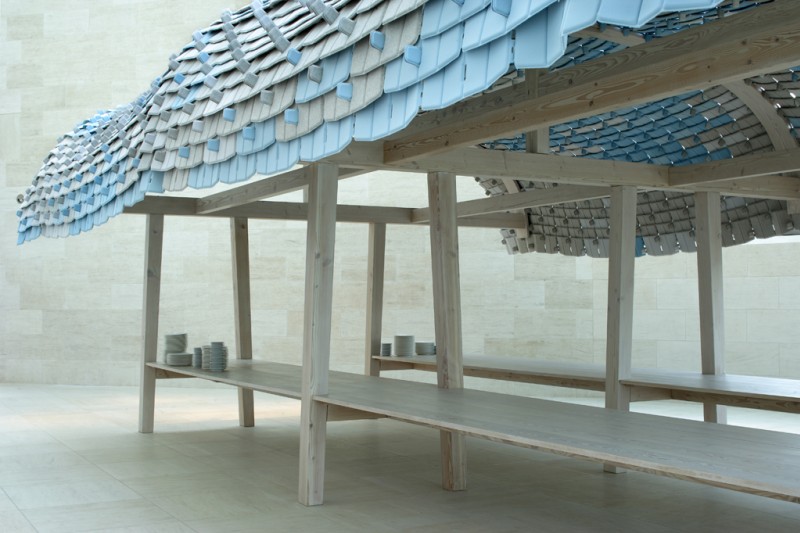 ©Paul Tahon and R & E Bouroullec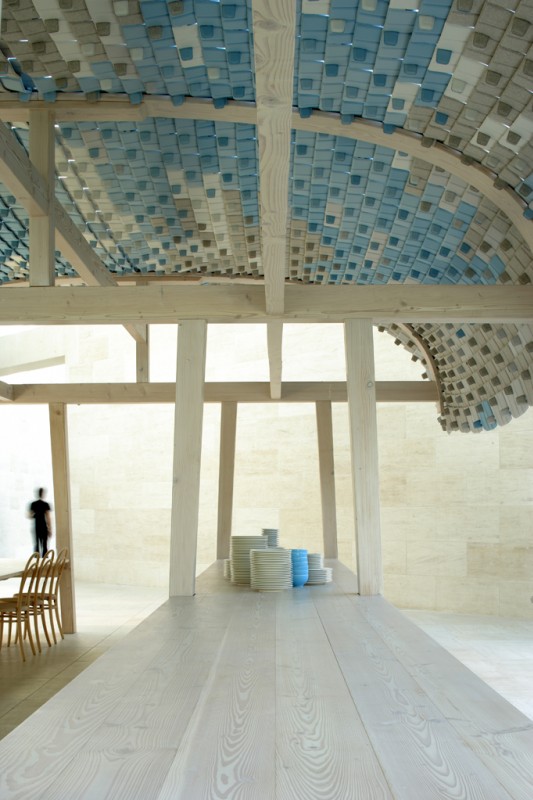 ©Ronan et Erwan Bouroullec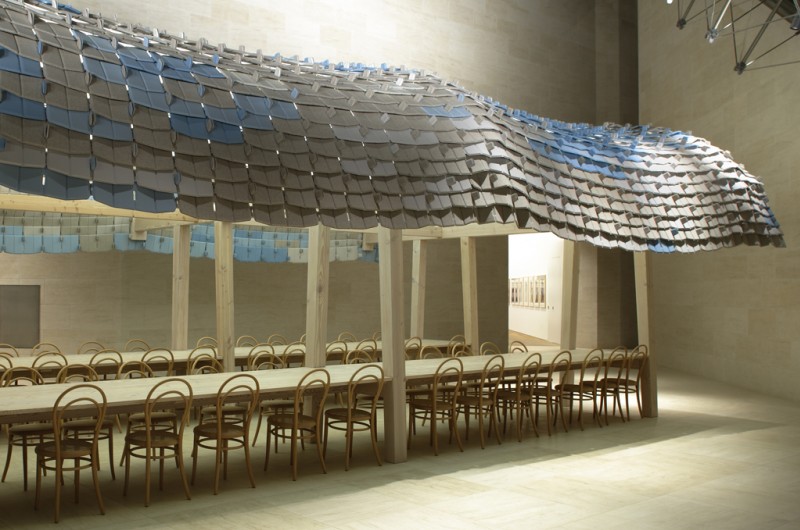 ©Paul Tahon and R & E Bouroullec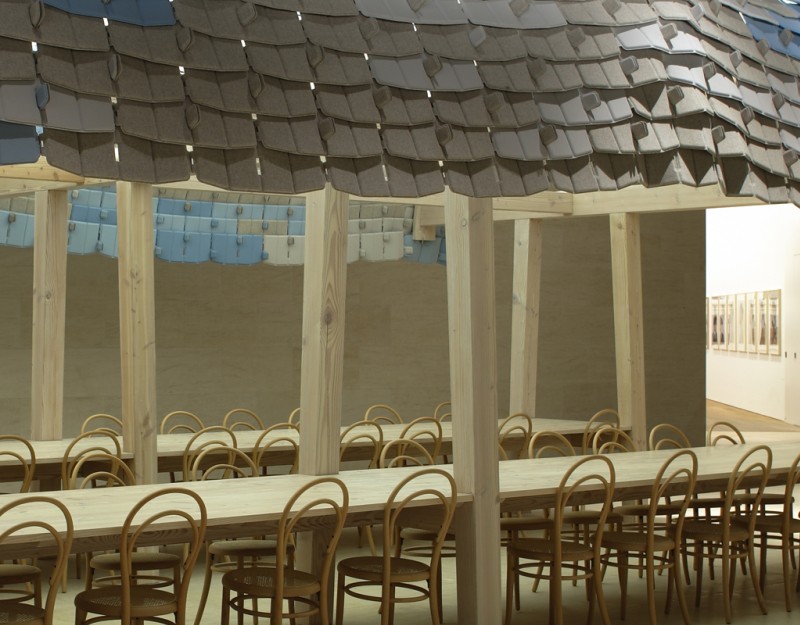 ©Paul Tahon and R & E Bouroullec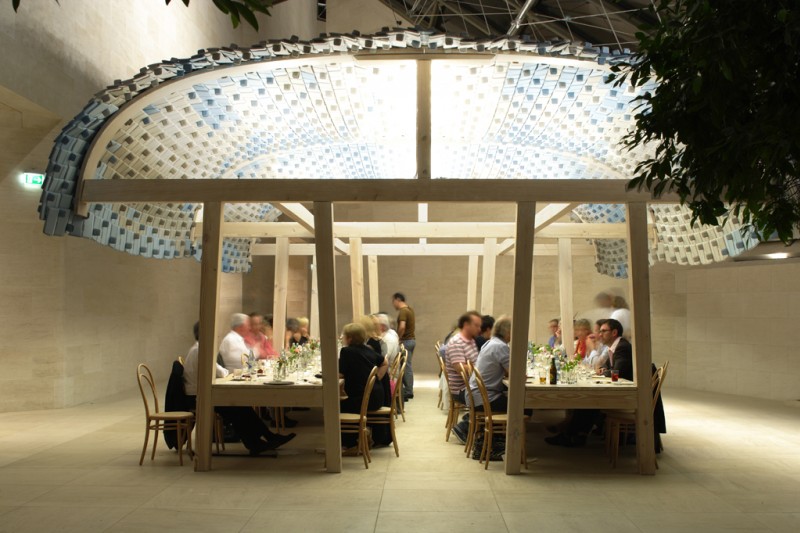 ©Paul Tahon and R & E Bouroullec