Temporary studio for resident artists of the Centre National de l'Estampe et de l'Art Imprimé.
Conceived in collaboration with Jean-Marie Finot and Denis Daversin, architects
Aluminium, glass, red cedar wood, ipe wood
Length:
23m
Total surface:
110m²
CNEAI, France
CNEAI - Centre National de l'estampe et de l'art imprimé
WATCH THE VIDEO - Maison Flottante
The Floating House is a studio for resident artists and authors invited by the Cneai, national contemporary art center for publication. Initiated in 2002 by a public commission and finished in 2006, this habitable barge was realized in collaboration with the architects Jean-Marie Finot and Denis Daversin.
The simple lines of the structure are a pragmatic and poetic answer to the thin budget dedicated to this challenging project. An aluminum skin enveloped by a wooden trellis delimits the long a
lcove laid onto the rectangular platform of the boat (23mx5m). In a global surface of 110m2 (with 23m2 of terraces), life and work are articulated around different spaces, neither defined nor definitive. Large flower pots placed on the terraces are the starting points of creepers that should invade the walls and roof. In the next future, plants will recover the whole, thus integrating the building within the landscape of the shores and providing further intimacy to the residents.
Resting just above the water and moored to the impressionists' island in Chatou, the Floating House softly sways to the rhythm of the Seine's swirls. The changing reflections of the light onto the water pervade the wooden walls cut open by two glazed facades in the main rooms. From the inside of the studio, the picturesque landscape that inspired Renoir's "Déjeuner des canotiers" in 1881 is visible everywhere, blurred by the mirroring surface of the river. A fairy tale atmosphere favoring inspiration and contemplation.

The Floating House was conceived as a reproducible object, as it can be designed again with various lengths and rooms surfaces (the width is fixed by that of the river locks – in case the House boat moves).



General information:

CNEAI - centre national de l'estampe et de l'art imprimé
Maison Levanneur, île des impressionnistes, 78400 Chatou, France
tél (0033)1 39 52 45 35, fax (0033)1 39 52 43 78, cneai@cneai.com
www.cneai.com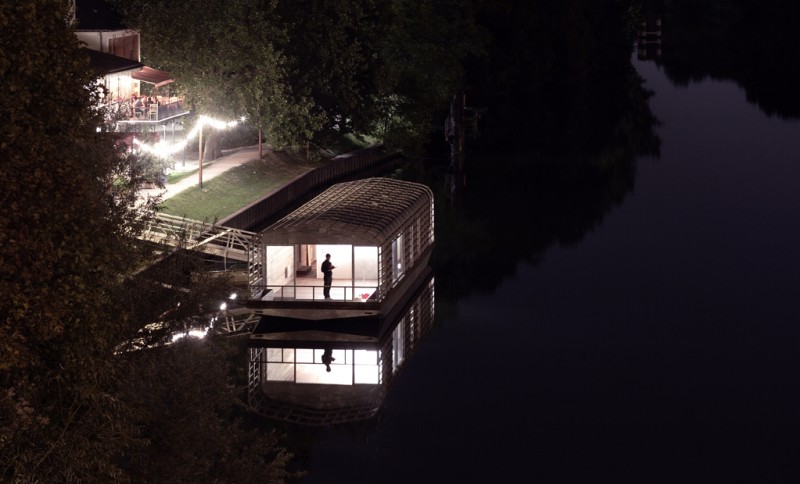 ©Paul Tahon and R & E Bouroullec
©Paul Tahon and R & E Bouroullec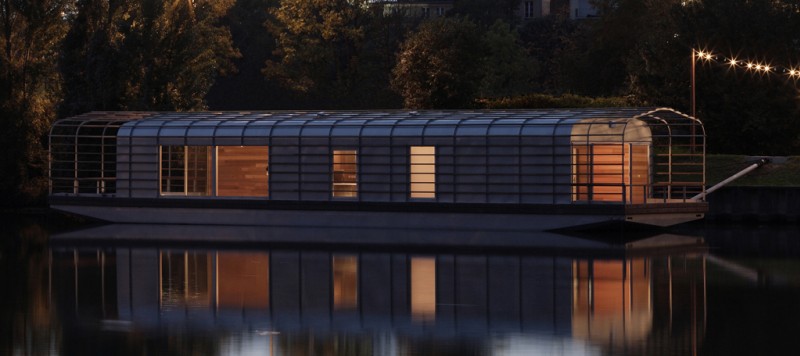 ©Paul Tahon and R & E Bouroullec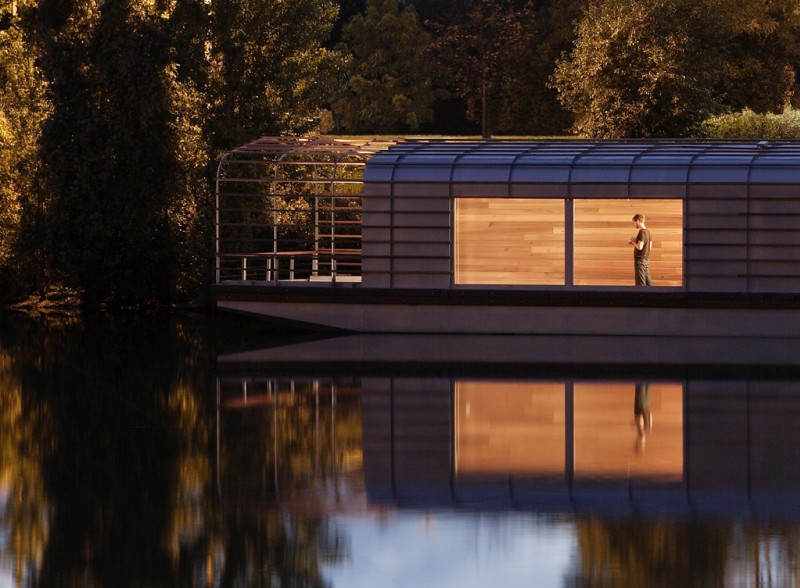 ©Paul Tahon and R & E Bouroullec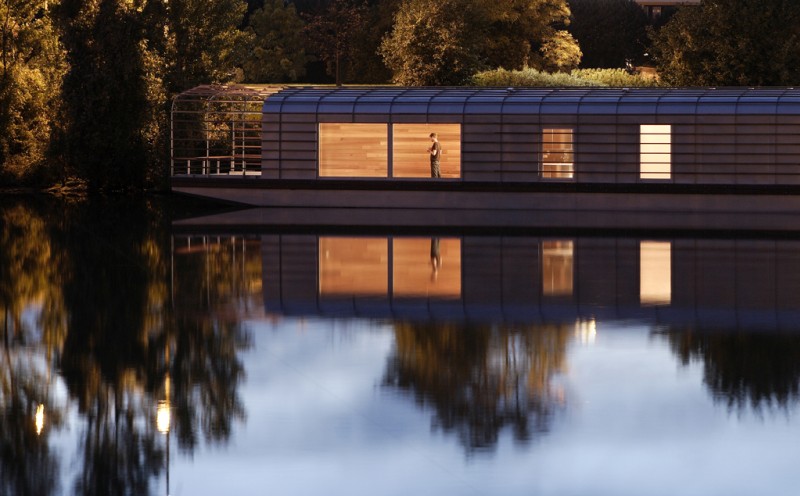 ©Paul Tahon and R & E Bouroullec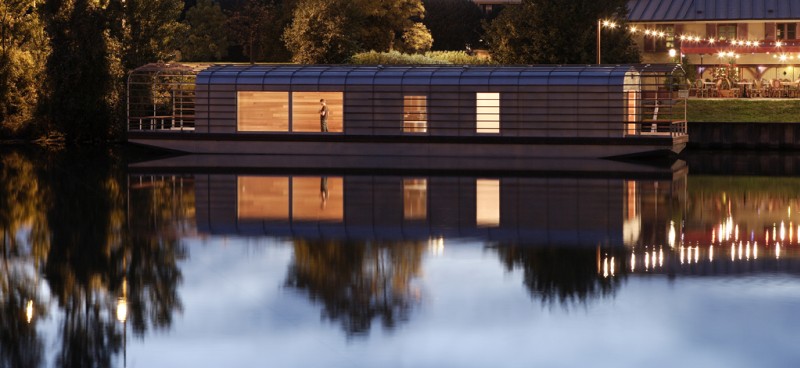 ©Paul Tahon and R & E Bouroullec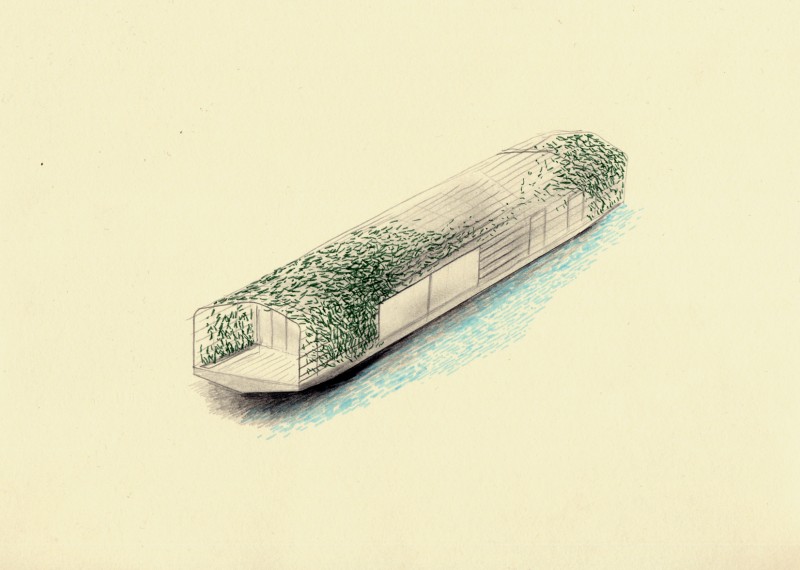 ©Ronan Bouroullec