chair
Lacquered or varnished beech solid wood, painted or galvanised steel, and high pressure laminate panel for table top
Chair:
550 x 460 x 760 mm
Magis Spa, Italy
The Steelwood chair is a radical assemblage of two traditional materials, forming a simple and comfortable chair. Unlike most of its plastic siblings, it is aimed to become more delicate through time, acquiring a patina over uses and years. Its silhouette makes it an easy chair, adaptable to any place, from a café terrace to a cosy dinner table.
To follow the subtle shape of the metal piece, the stamping process required deep technological research. It led to the elaboration of almost ten succ
essive stamping stages in order to get the final curvature.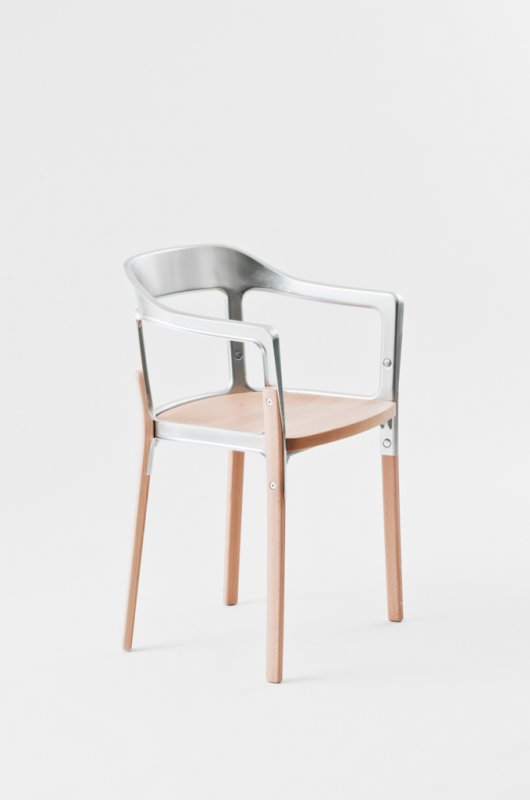 ©Studio Bouroullec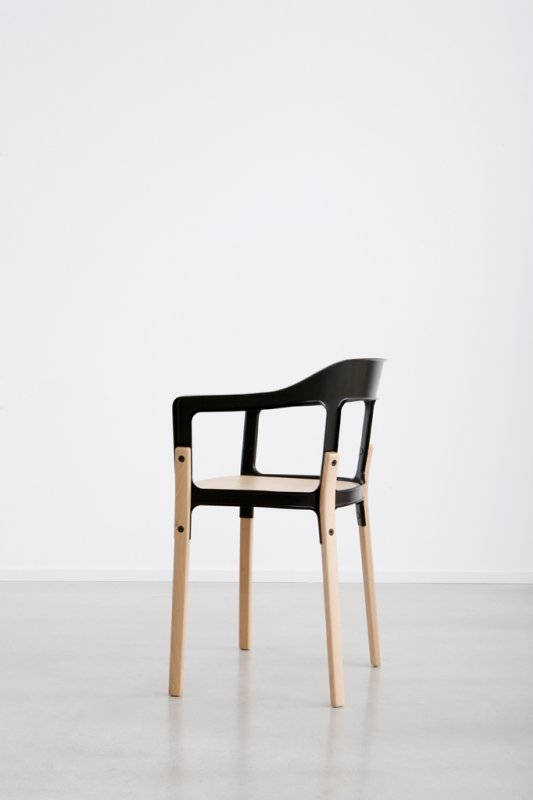 ©Studio Bouroullec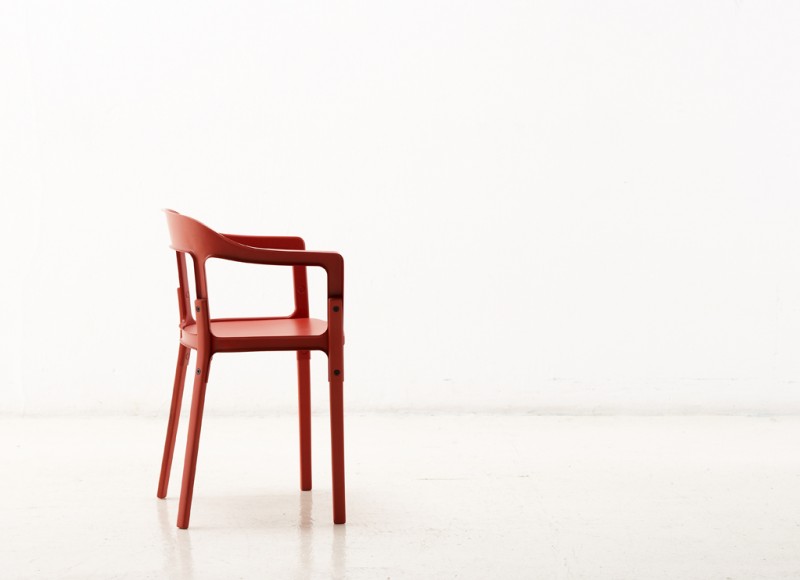 ©Paul Tahon and R & E Bouroullec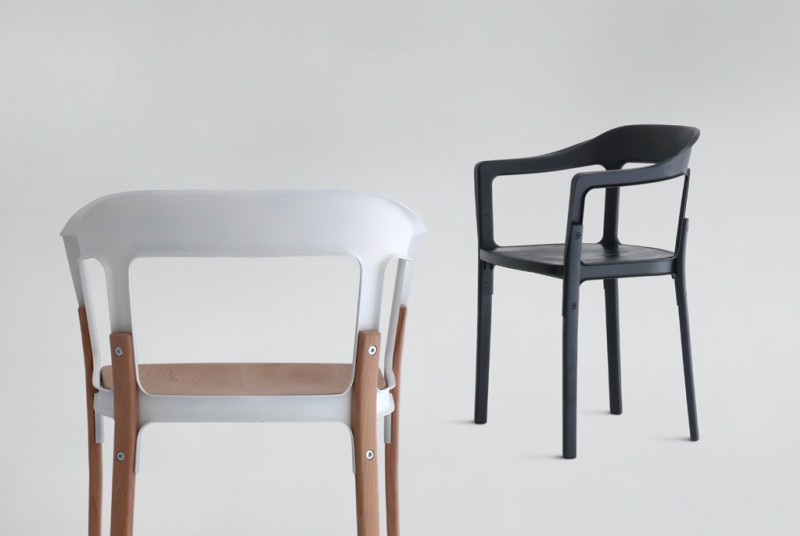 ©Ronan et Erwan Bouroullec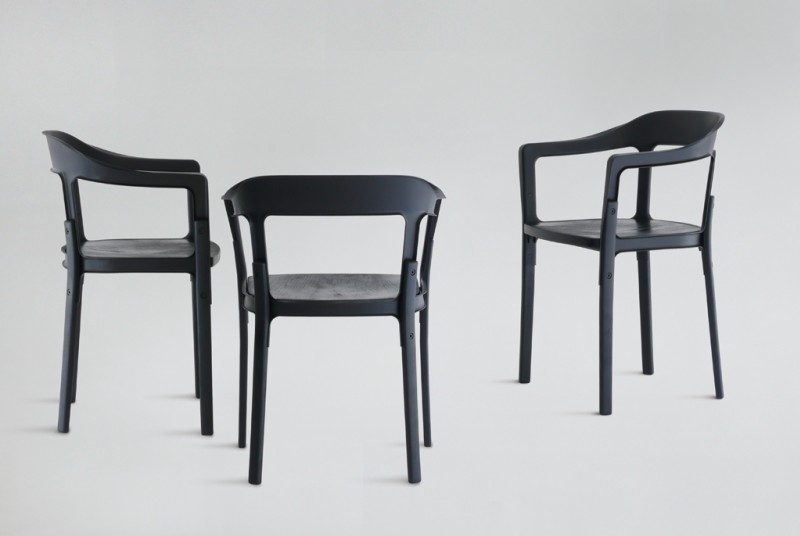 ©Ronan et Erwan Bouroullec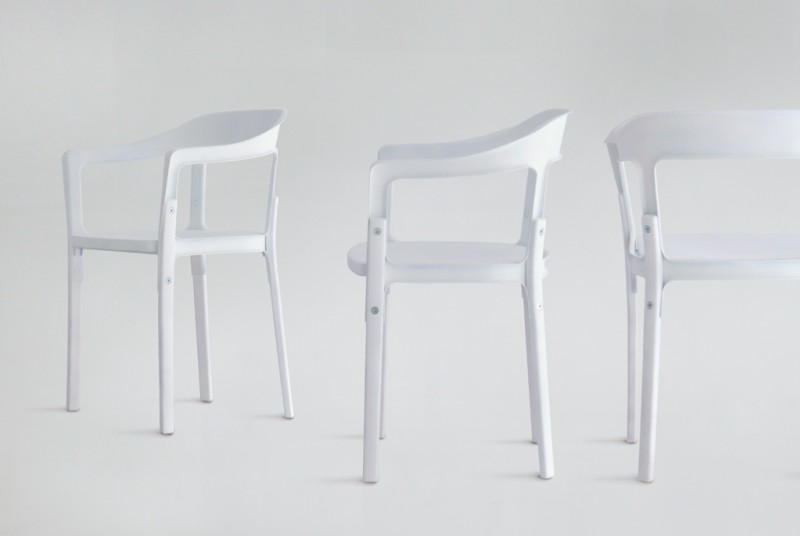 ©Ronan et Erwan Bouroullec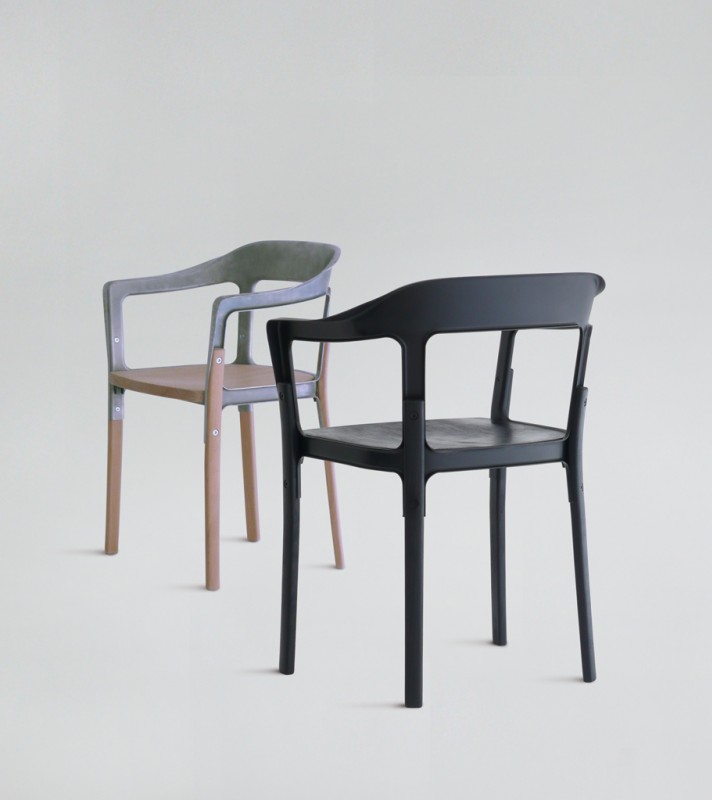 ©Ronan et Erwan Bouroullec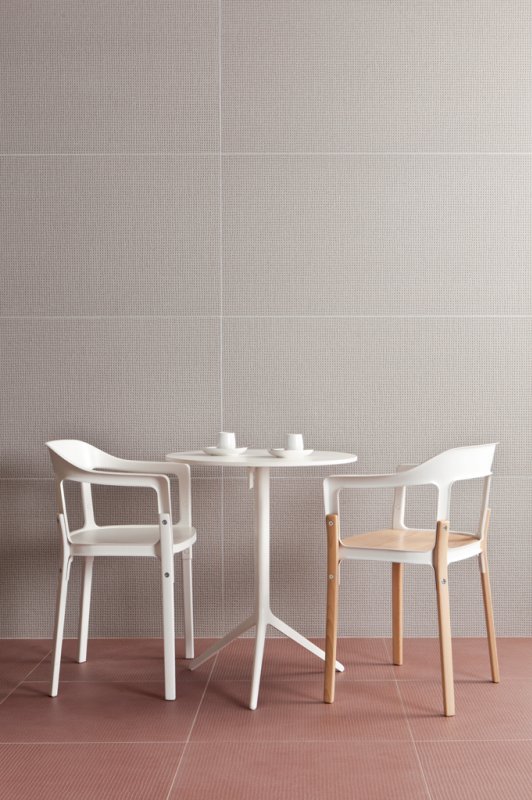 ©Studio Bouroullec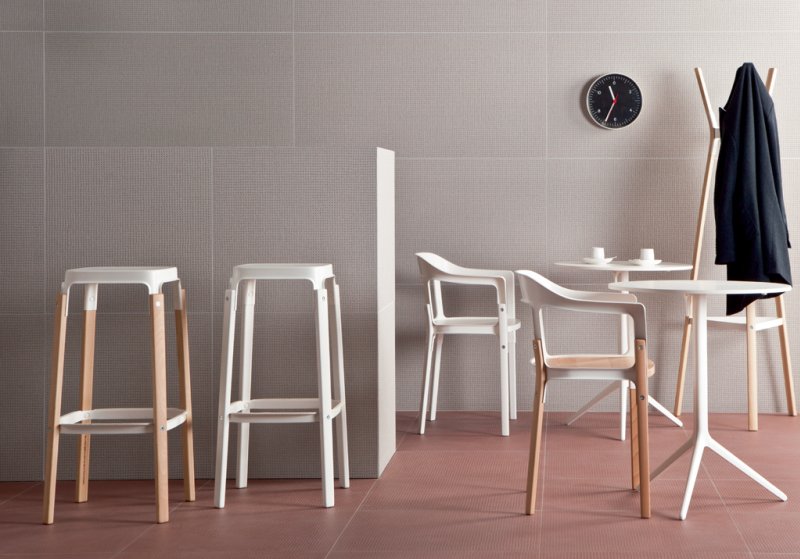 ©Studio Bouroullec