Worknest ­ 2007
Film: Studio Bouroullec and François Dumas
Office chair
ABS, shape knitted fabric, painted aluminium, foam, mechanical parts
670 × 590 x 900 mm
Vitra, Switzerland
Vitra (International) AG Klünenfeldstrasse 22 CH-4127 Birsfelden
T +41 61 3770000
F +41 61 3771510
www.vitra.com
WATCH THE VIDEO - Worknest
We feel the office world is too often seen as a mechanical world, with obvious references to robots and technicity. We feel this approach is not adapted to the reality of the office that is beforehand, a place for the people who work.
Our first idea was to create an object very ergonomic, very technical and soft at the same time. Because a chair is aimed at holding a human body, it needs to be formally adapted to it. We prefer a chair that resembles a body or an animal, to a chair that looks li
ke a machine. In the Worknest, the mechanics necessary to comfort is hidden under a textile skin that softens both the effective and the visual contact with the occupant.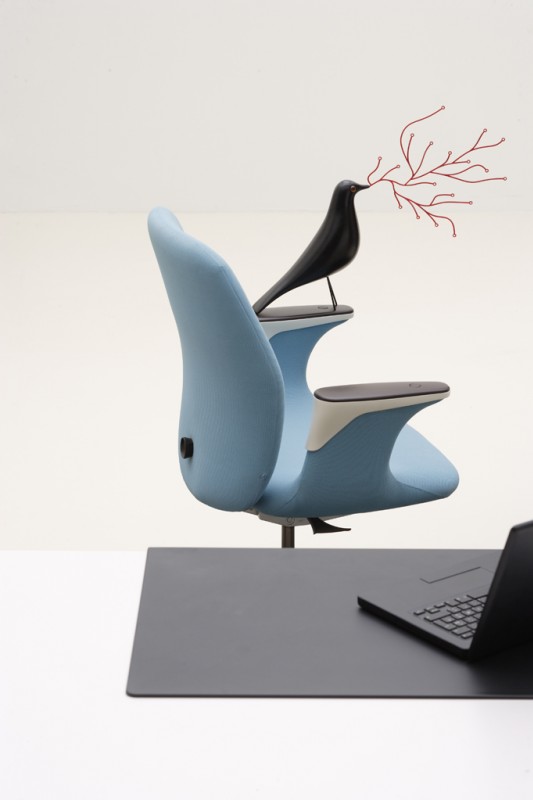 ©Paul Tahon and R & E Bouroullec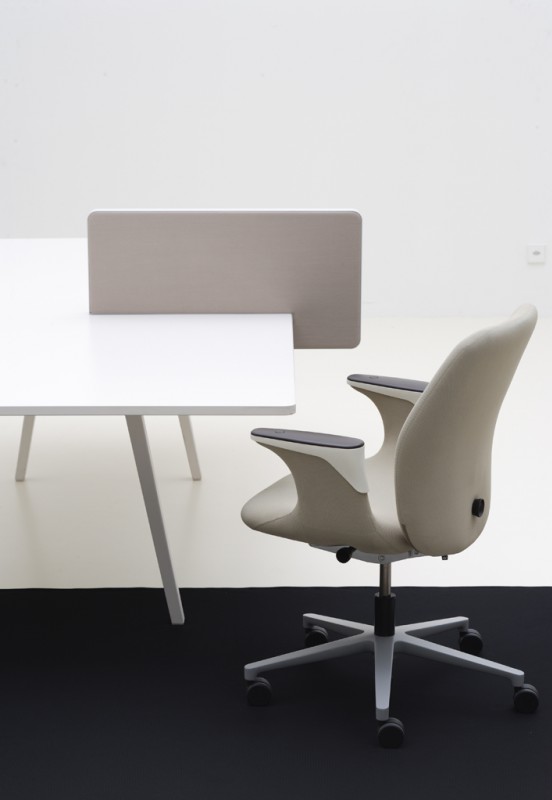 ©Paul Tahon and R & E Bouroullec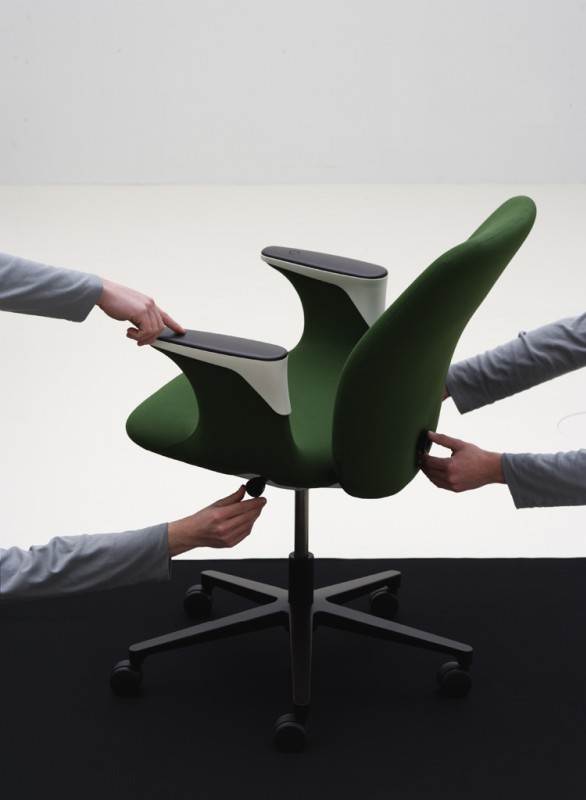 ©Paul Tahon and R & E Bouroullec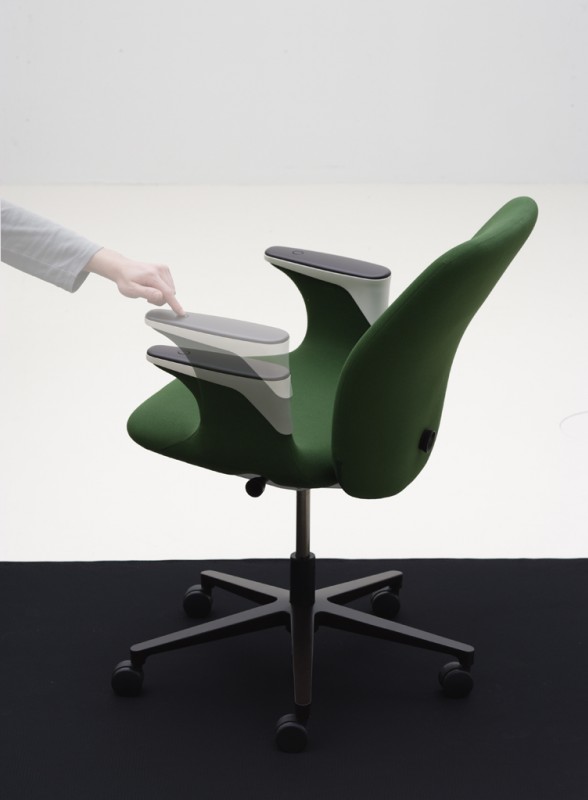 ©Paul Tahon and R & E Bouroullec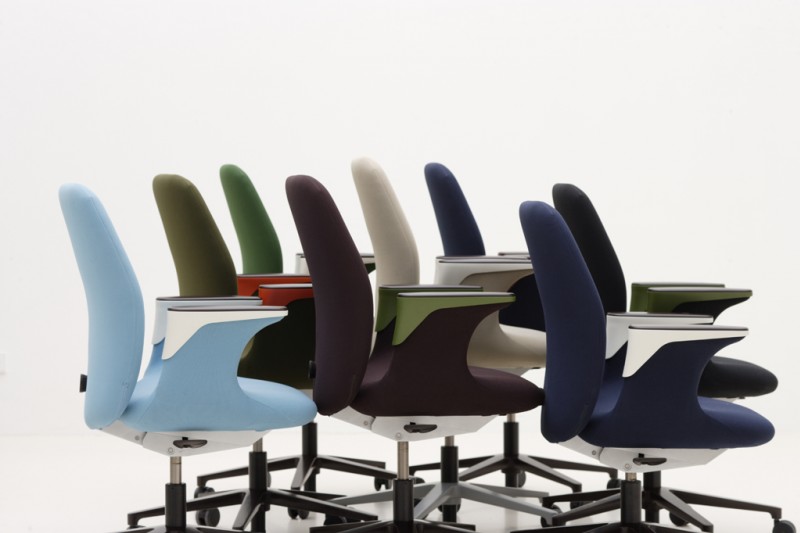 ©Paul Tahon and R & E Bouroullec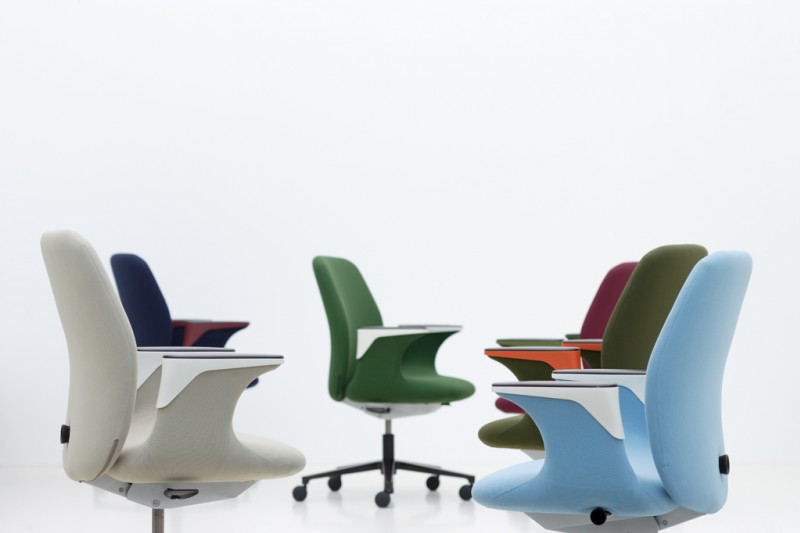 ©Paul Tahon and R & E Bouroullec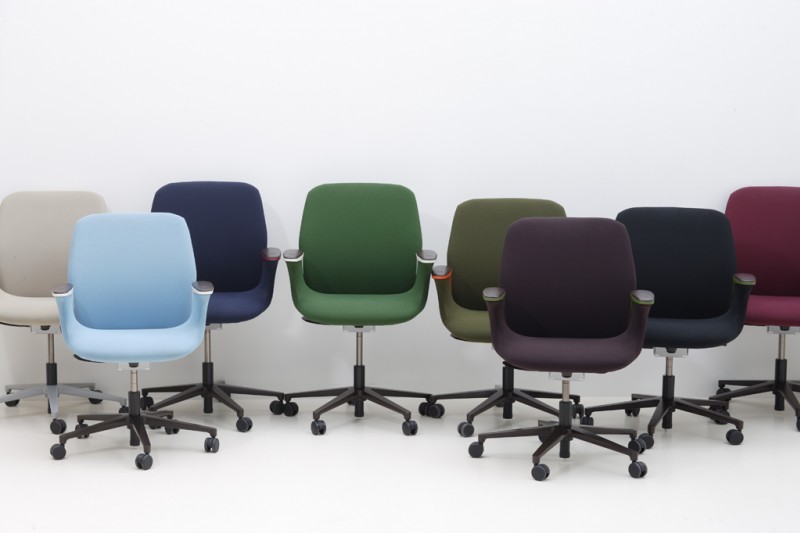 ©Paul Tahon and R & E Bouroullec