Sofa collection
Chromed and painted steel, polished aluminium, fibreglass, foam, fabric, microfibres
Loveseat highback:
1265 x 840 x 1360 mm
Loveseat:
1265 x 840 x 940 mm
Vitra, Switzerland
Vitra (International) AG Klünenfeldstrasse 22 CH-4127 Birsfelden
T +41 61 3770000
F +41 61 3771510
www.vitra.com
The central idea behind the Alcove collection is that a sofa can go beyond being merely a piece of furniture and become a room of its own within a room. The Alcove sofa and high back sofa feature an unusually high backrest, allowing the user to withdraw physically and psychologically from surrounding activity. The collection's comfortable contours introduce new ways to occupy a room. Easy to install, match and move around, these sofas represent an island of calm, a place to relax, focus on a w
ork task or enjoy a private conversation, especially in collective environments such as office spaces.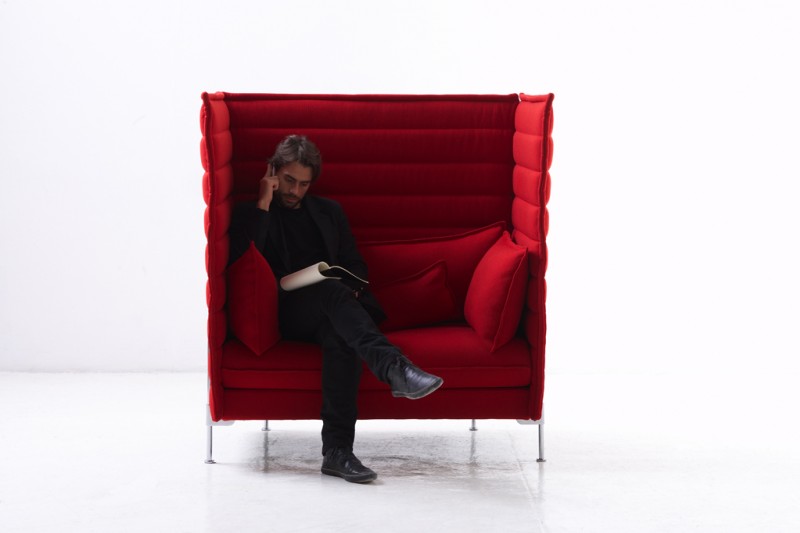 ©Paul Tahon and R & E Bouroullec
©Paul Tahon and R & E Bouroullec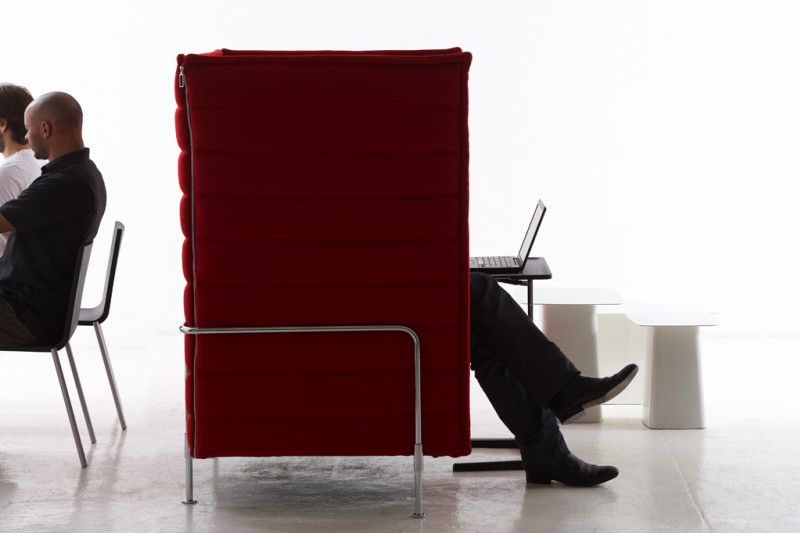 ©Paul Tahon and R & E Bouroullec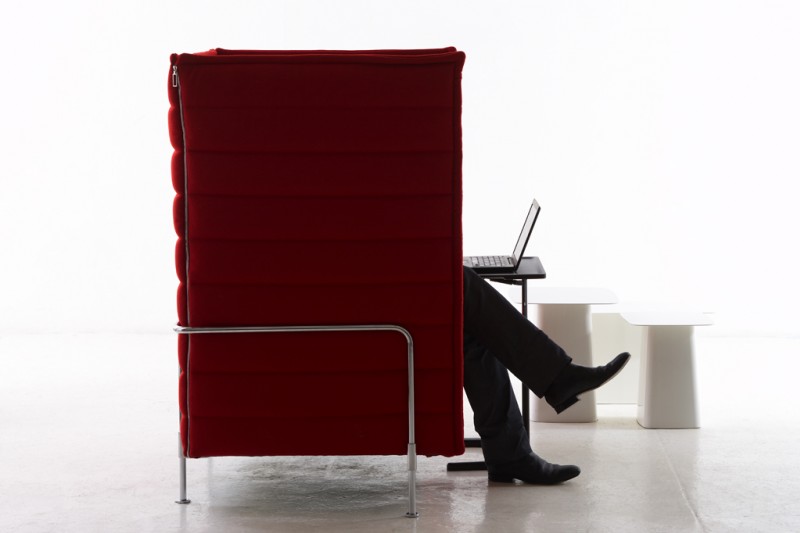 ©Paul Tahon and R & E Bouroullec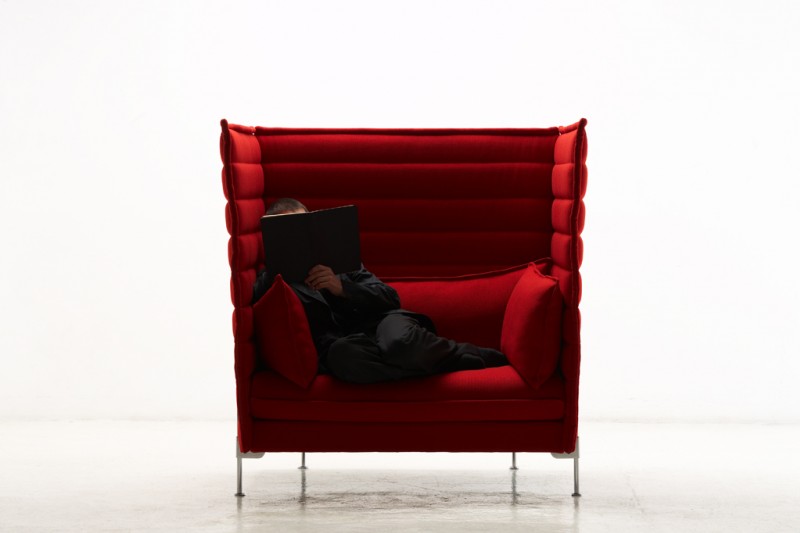 ©Paul Tahon and R & E Bouroullec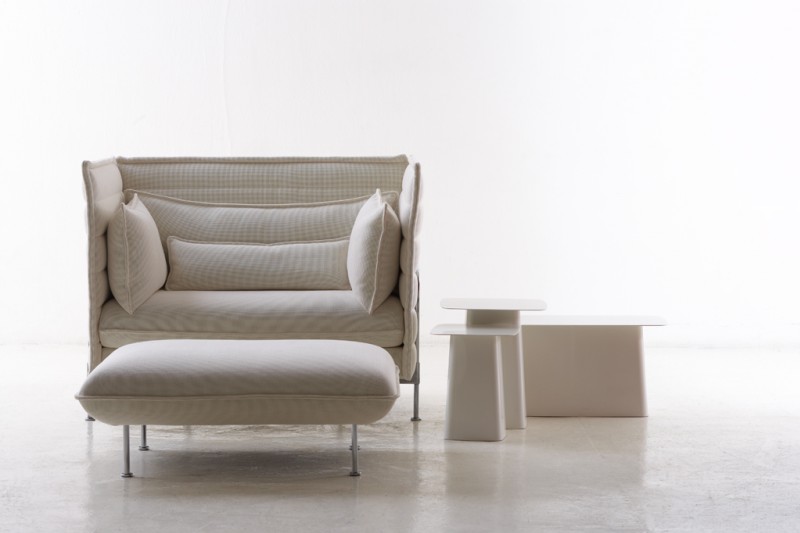 ©Paul Tahon and R & E Bouroullec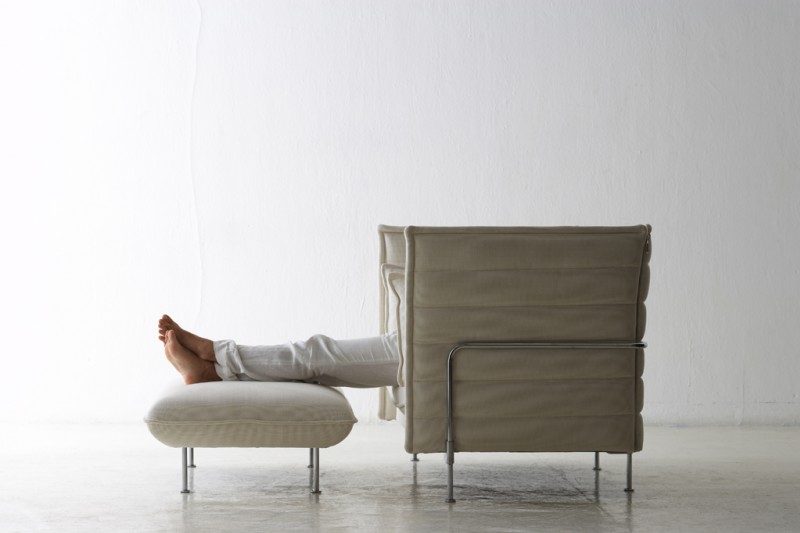 ©Paul Tahon and R & E Bouroullec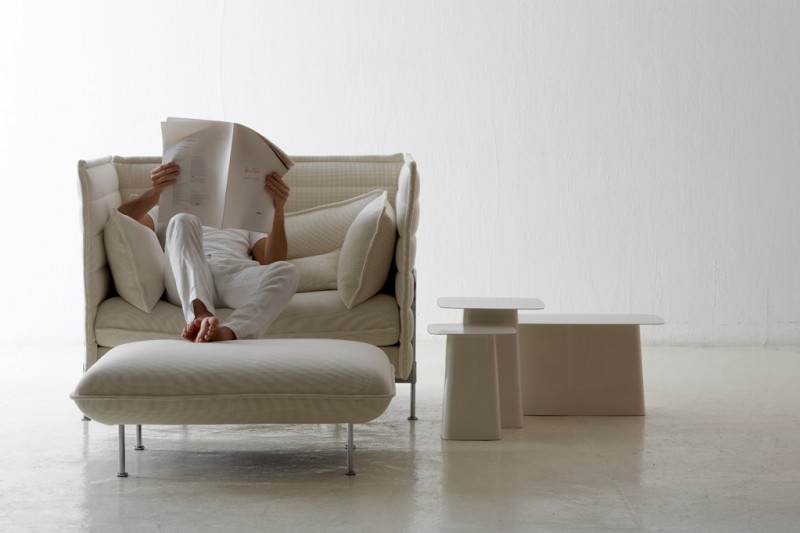 ©Paul Tahon and R & E Bouroullec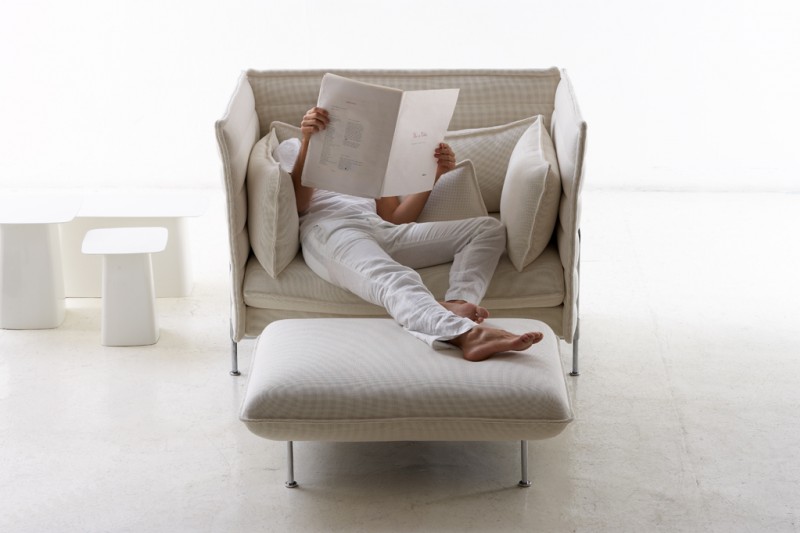 ©Paul Tahon and R & E Bouroullec