Chair
Polycarbonate
600 x 490 x 790 mm
Kartell, Italy
The Papyrus chair is a new plastic-injected chair conceived by Ronan and Erwan Bouroullec.
At this very occasion, the brothers have tried to think of a refined chair, that does not bear the signs of fast-disposable objects but that is marked by a certain grace.
To oppose the usual feeling of an ephemera chair, they have made a great point of the details, the fineness and the elegance of the object.
Plastic is an adapted material for chairs, for it is supple, quite long-lasting and resistant
at the same time. Moreover, moulded plastic allows for an infinite precision in the details, as it is the case in car headlights, for example. Thus, it was somehow a great challenge to think a plastic object that seems treasured and long-lasting.
Here the flatness of the striped part gives the illusion of precious glass, while the outlines grant certain simplicity to the whole chair. This simple aspect of the object makes it delicate, easy and soft. It suggests various behaviours and uses, in any context from the restaurant to the home and the office.

©Ronan et Erwan Bouroullec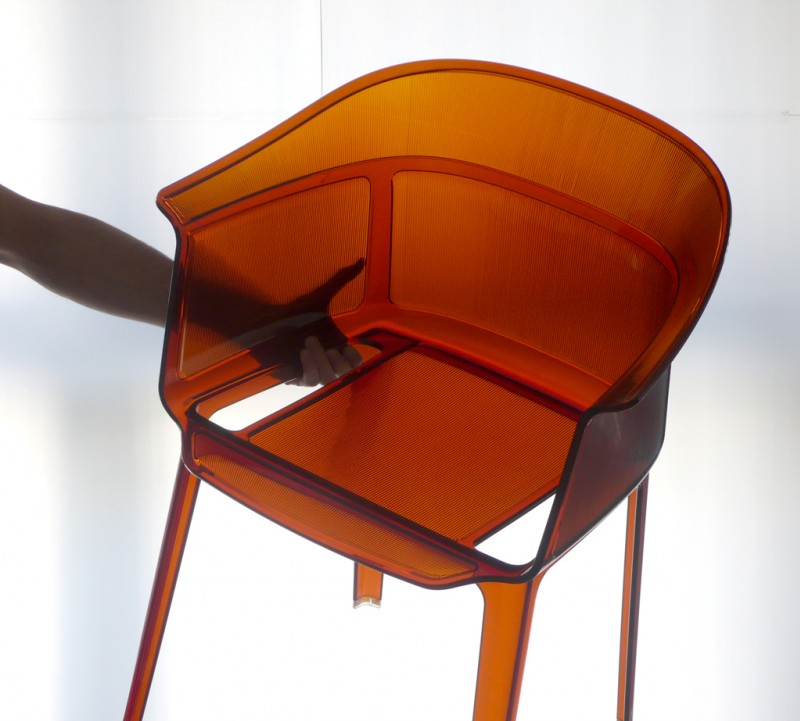 ©Ronan et Erwan Bouroullec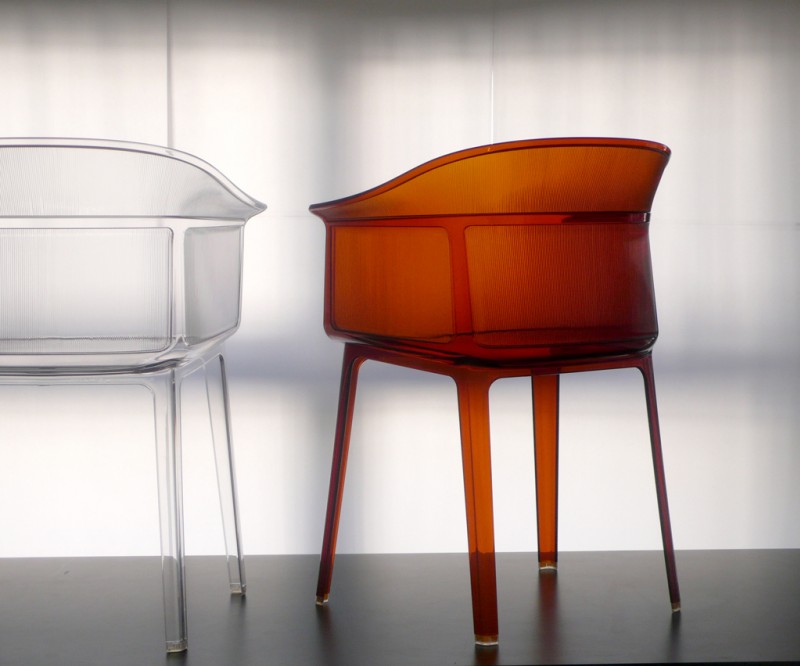 ©Ronan et Erwan Bouroullec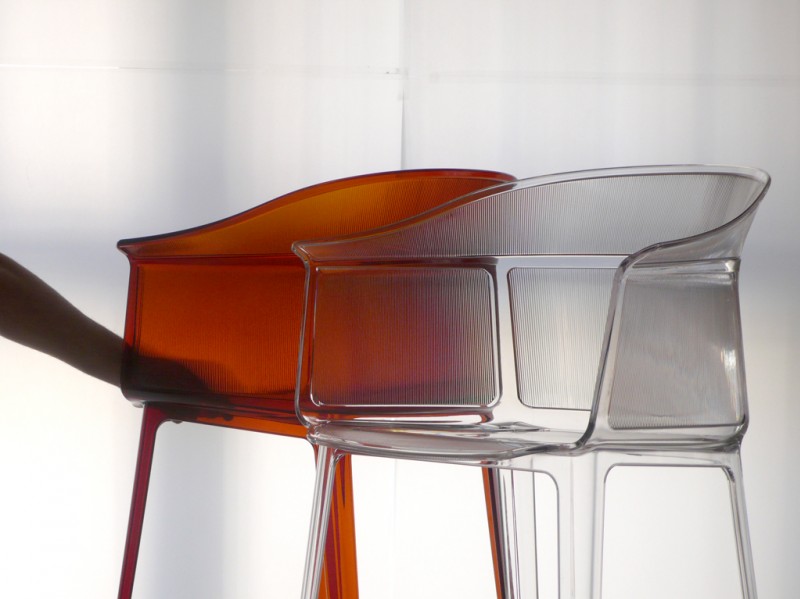 ©Ronan et Erwan Bouroullec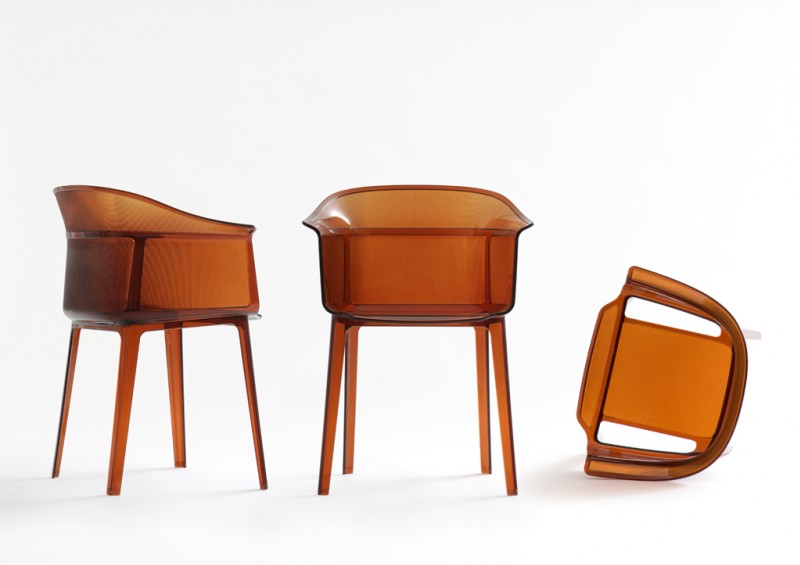 ©studio Bouroullec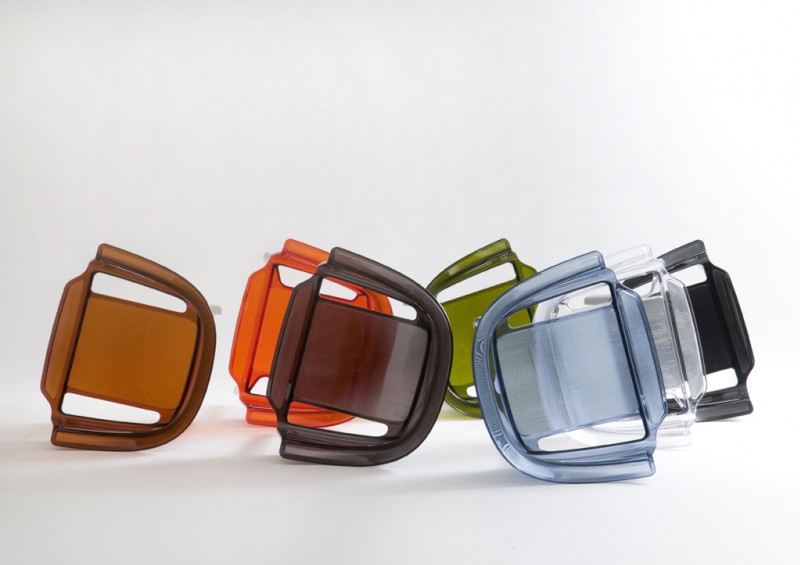 ©studio Bouroullec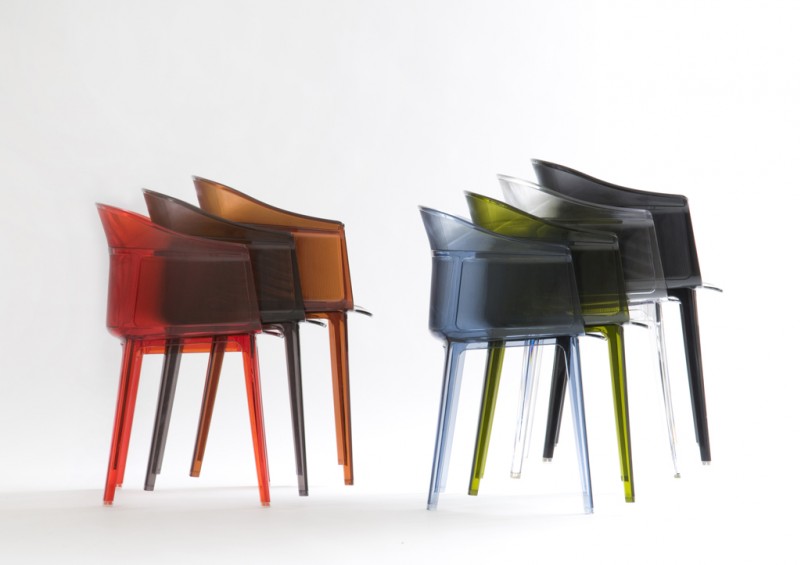 ©studio Bouroullec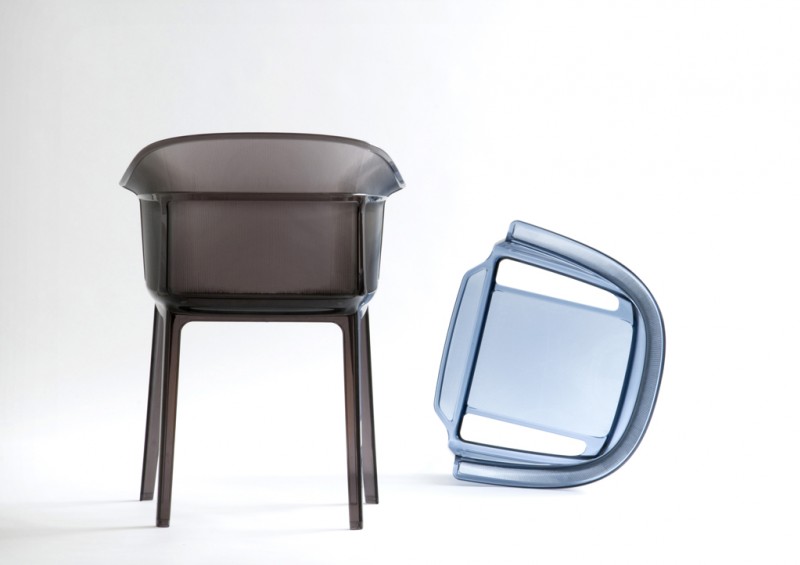 ©studio Bouroullec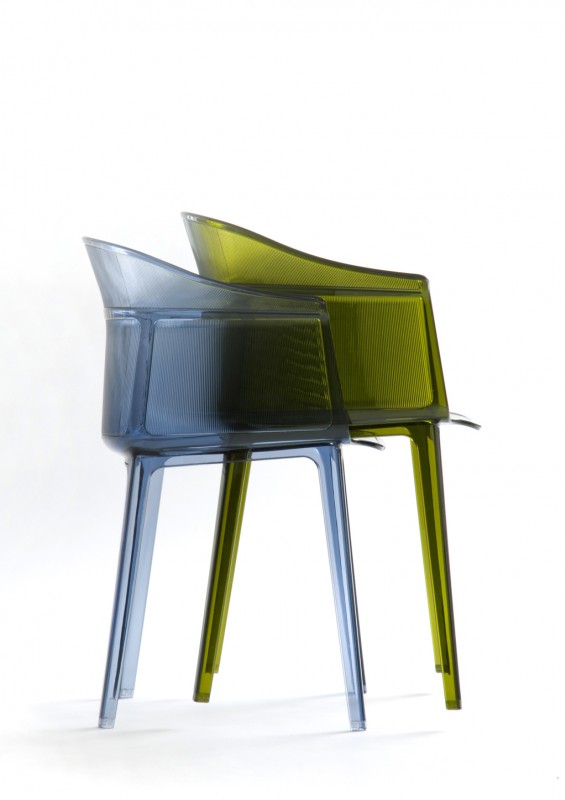 ©studio Bouroullec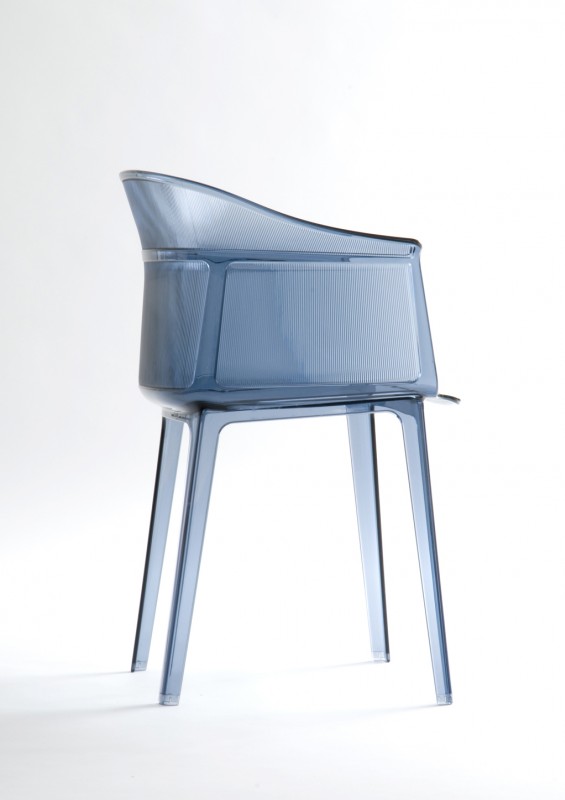 ©studio Bouroullec
©studio Bouroullec