YOU WILL BE AUTOMATICALY REDIRECTED...

IF NOT PLEASE GO BACK TO THE WEBSITE
New Copenhagen Showroom of Kvadrat ­ 2017
Kvadrat A/S
Kvadrat A/S
In November, we opened the new Copenhagen Showroom of Kvadrat.
This place is a new step of the collaboration we and Kvadrat build for some years now. The Kvadrat Copenhagen showroom is the third in a row.
More than ten years ago we opened the Stockholm showroom, which at the time was a statement of how fabric could be used to practice interiors design. Then 8 years ago, the early Copenhagen showroom was born, and now it has been dismantled and resettled into this new place. Through the yea
rs, our approach to Kvadrat as a textile manufacturer evolved. This evolution come naturally from a deeper relationship, and many projects we handled together, but also from a sensation that in contemporary culture the understanding of "materiality" become an increasing challenge.

Fabrics are wonderful because most of the times their appearance naturally flows from their making. They are all the colors and structures of the yarns blending into your eyes and not a final coating that would erase the deepness. That is what we wanted to make visible, in great surface, taking the natural atmosphere of the space as a background.

The showroom is located in the harbor of Copenhagen, a former building that was used to unload cargo. It has a very strong character, heavy old concrete, and large views to the water. Light is dominant, and moreover the feeling of the outside such as wind, rains, clouds, enters through the large openings. So since the beginning, transparency was key. We have been building walls out of brick and edgy extruded glass profiles. The brick walls connect to the concrete, they are heavy but they also have a richness of texture. The extruded glass profiles collect the light, and create an ever changing atmosphere depending of the weather outside.

Next to the large skeleton, the main work has been concentrated into a number of parts made to hang fabric into the space. They are vertical elements that connect to a ceiling grid, onto which rails attach to unroll the textile. The system turned also into a large shelving, using most of the same elements, in combination with really boards for the plates. Most of those elements are made of raw and anodized milled aluminium parts. They were carefully engineered to make sure they would be versatile, and provoke action. Kvadrat has the freedom to permanently change the nature of the space, but it's also their burden.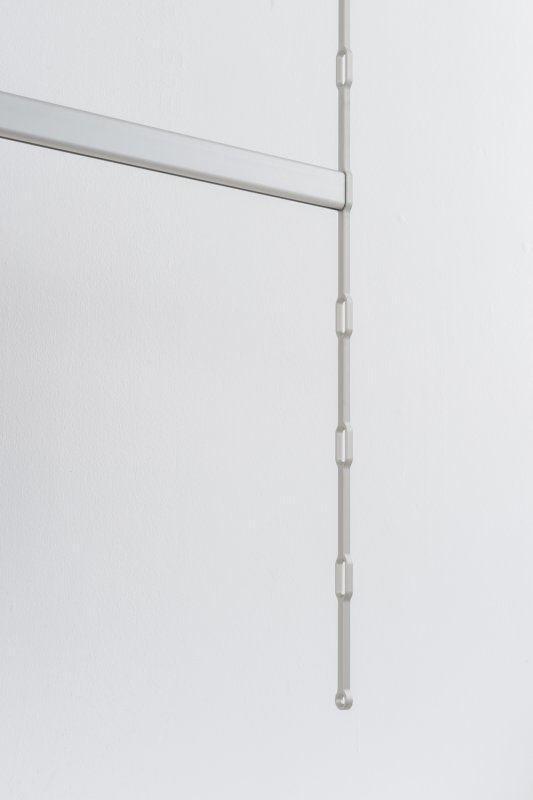 ©Michel Giesbrecht & Studio Bouroullec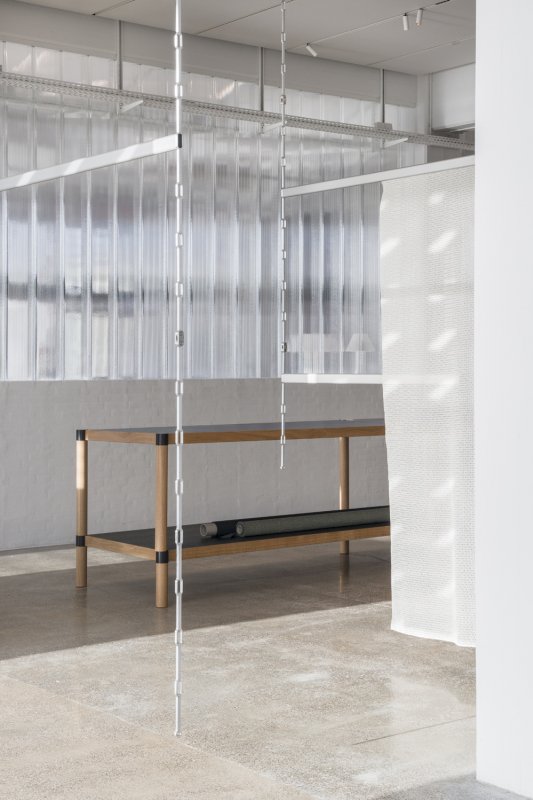 ©Michel Giesbrecht & Studio Bouroullec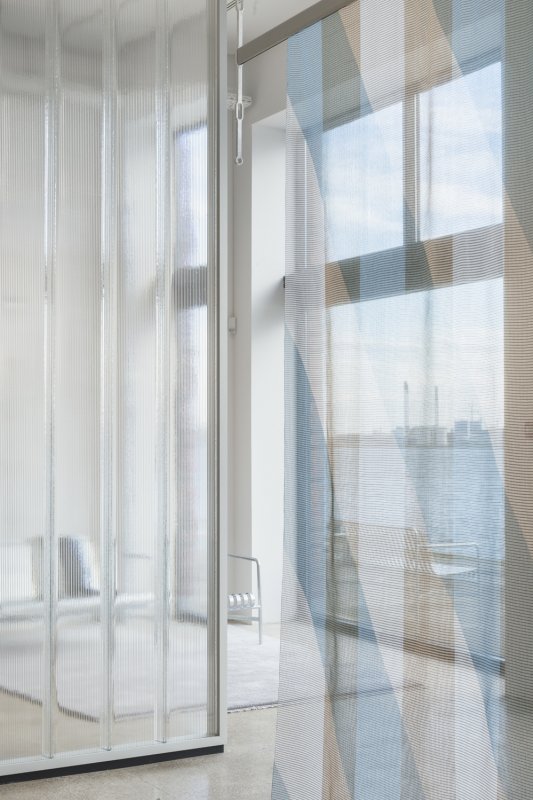 ©Michel Giesbrecht & Studio Bouroullec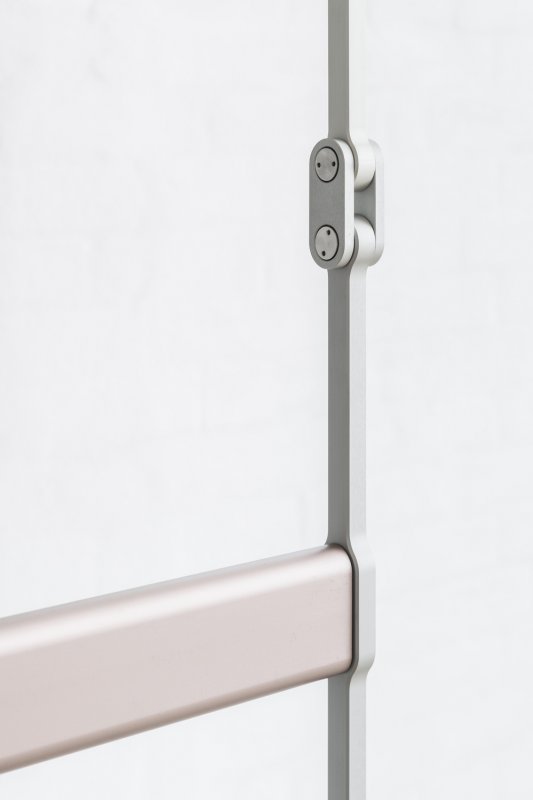 ©Michel Giesbrecht & Studio Bouroullec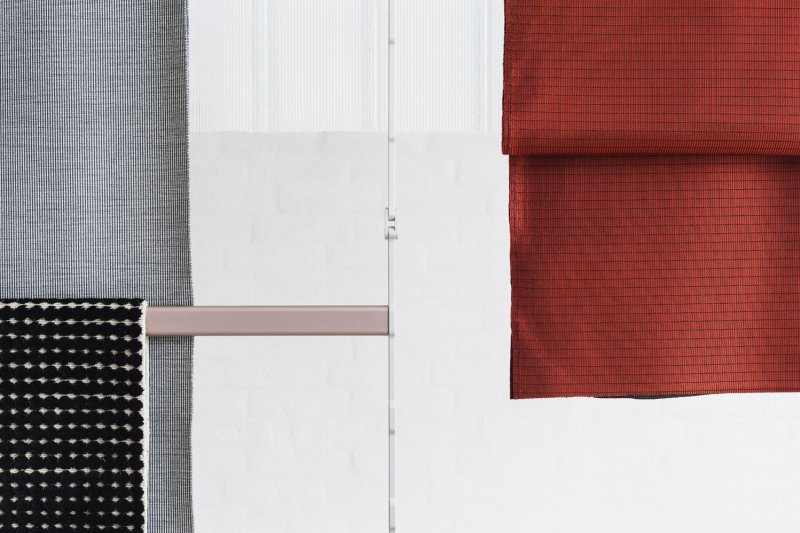 ©Michel Giesbrecht & Studio Bouroullec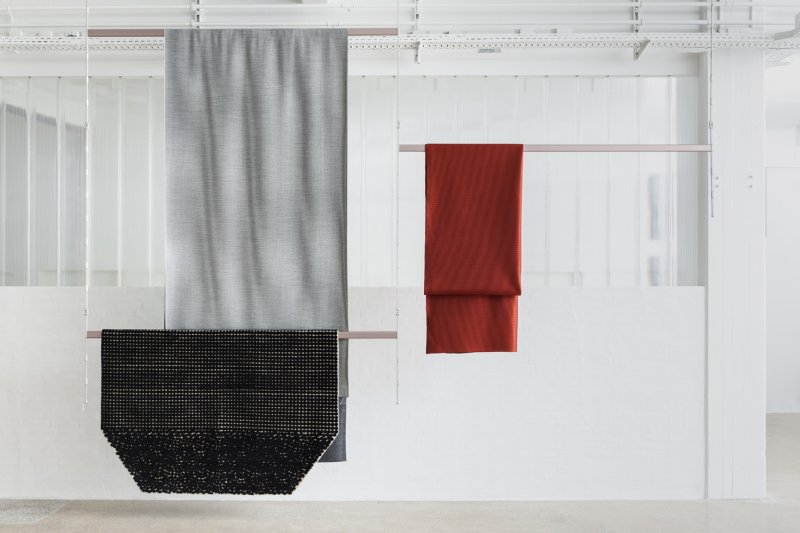 ©Michel Giesbrecht & Studio Bouroullec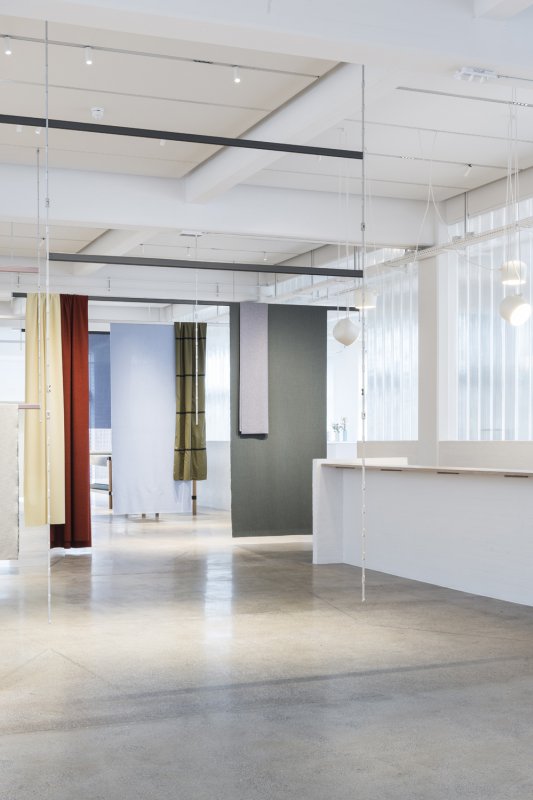 ©Michel Giesbrecht & Studio Bouroullec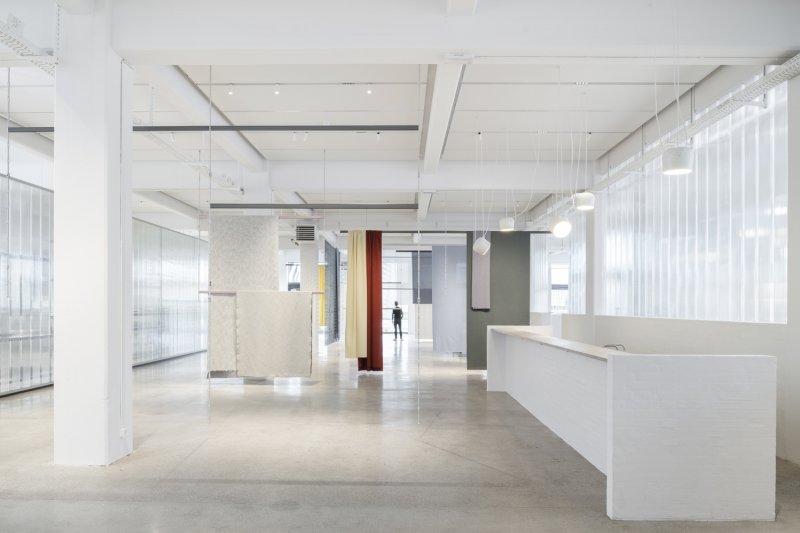 ©Michel Giesbrecht & Studio Bouroullec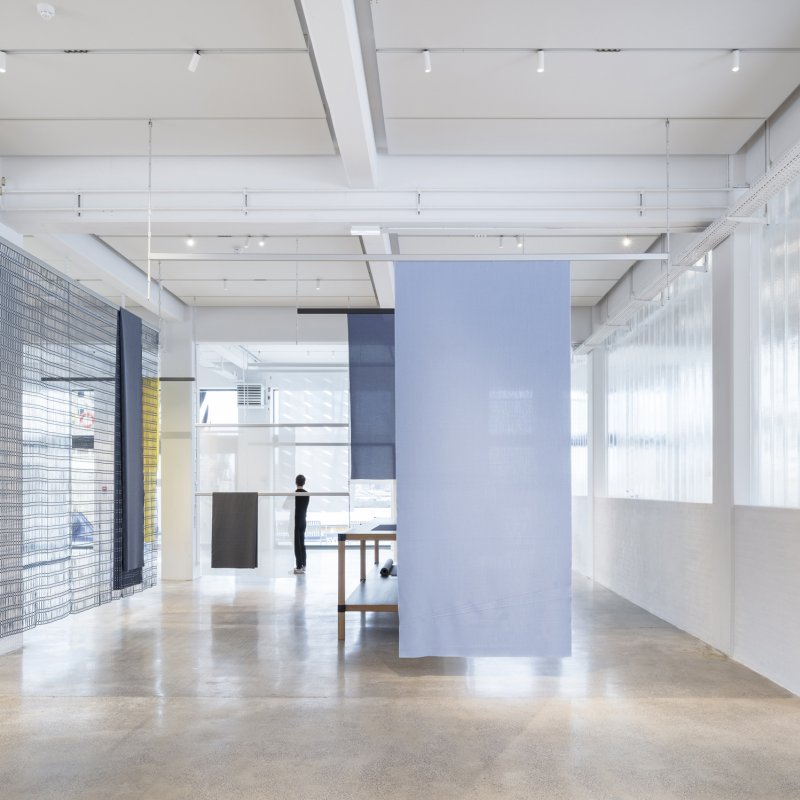 ©Michel Giesbrecht & Studio Bouroullec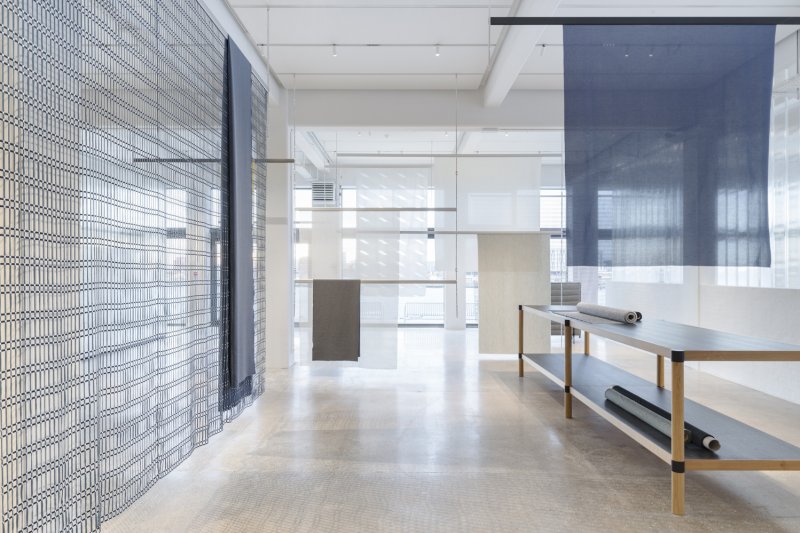 ©Michel Giesbrecht & Studio Bouroullec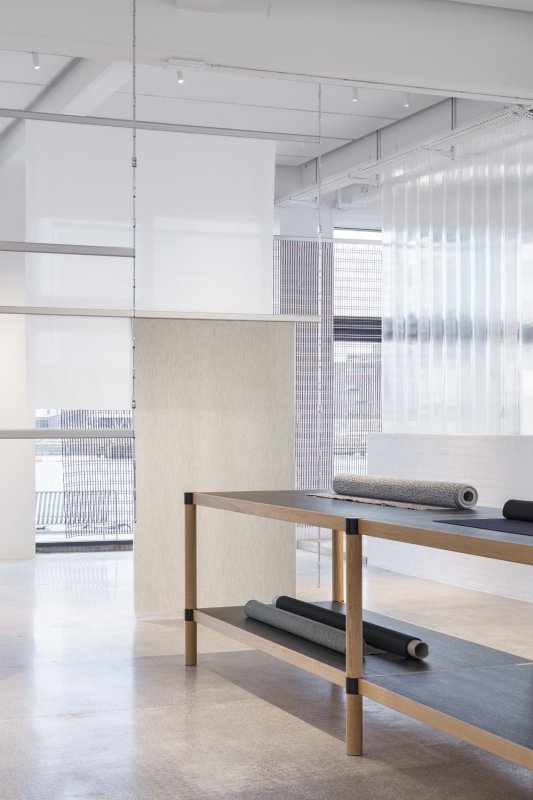 ©Michel Giesbrecht & Studio Bouroullec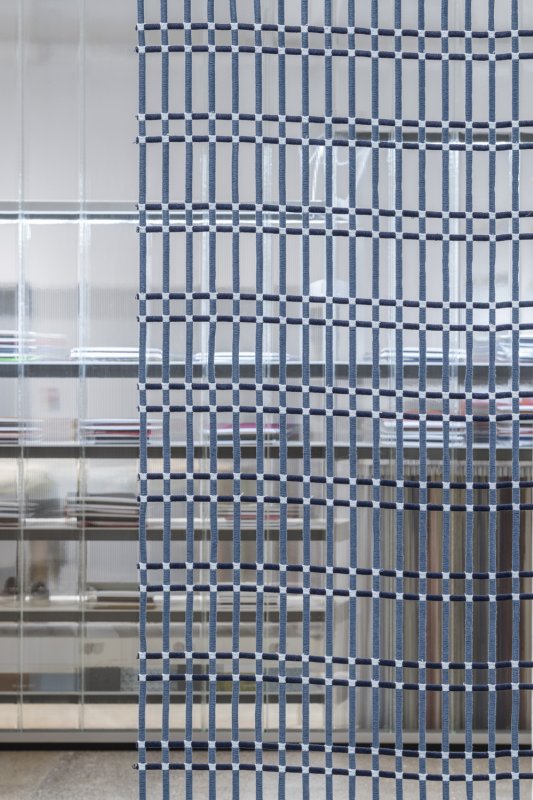 ©Michel Giesbrecht & Studio Bouroullec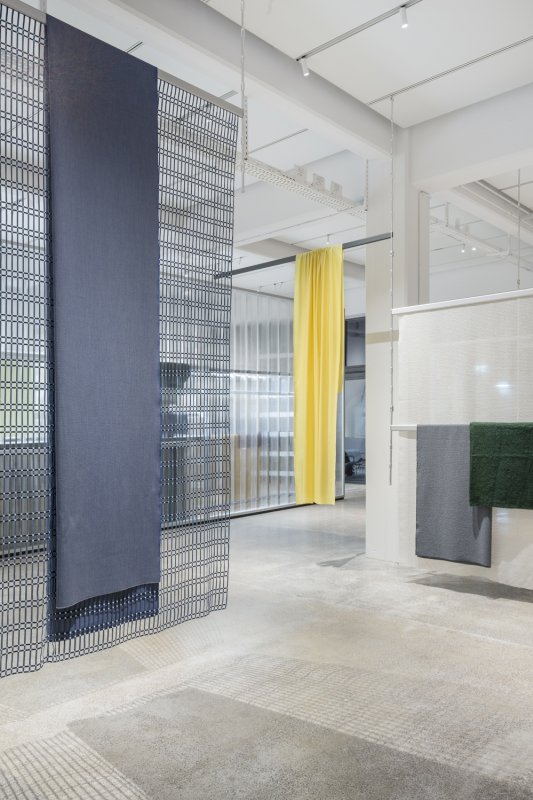 ©Michel Giesbrecht & Studio Bouroullec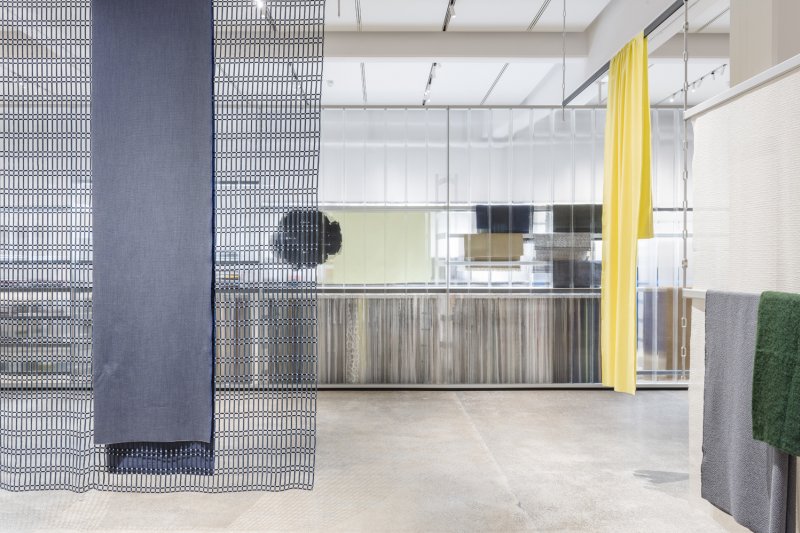 ©Michel Giesbrecht & Studio Bouroullec
©Michel Giesbrecht & Studio Bouroullec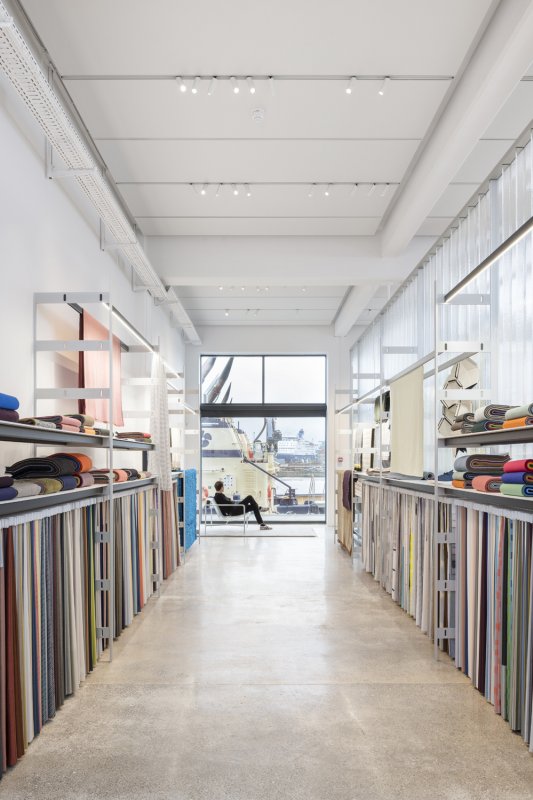 ©Michel Giesbrecht & Studio Bouroullec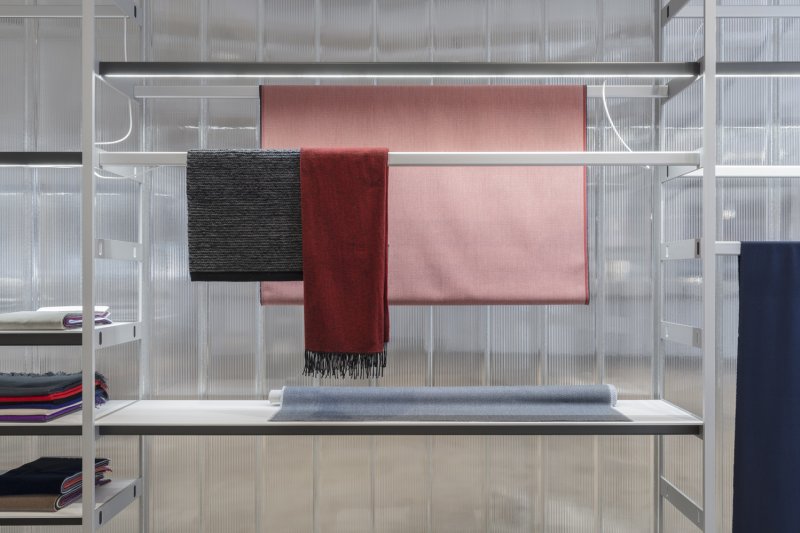 ©Michel Giesbrecht & Studio Bouroullec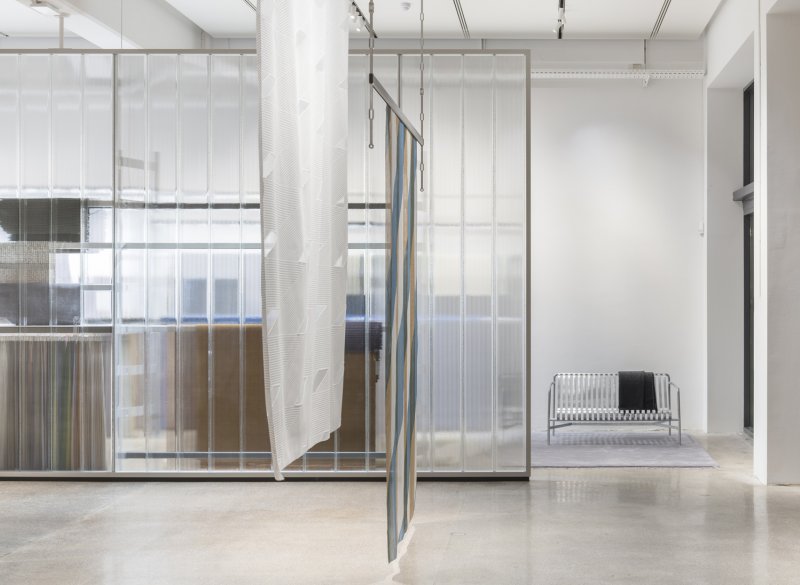 ©Michel Giesbrecht & Studio Bouroullec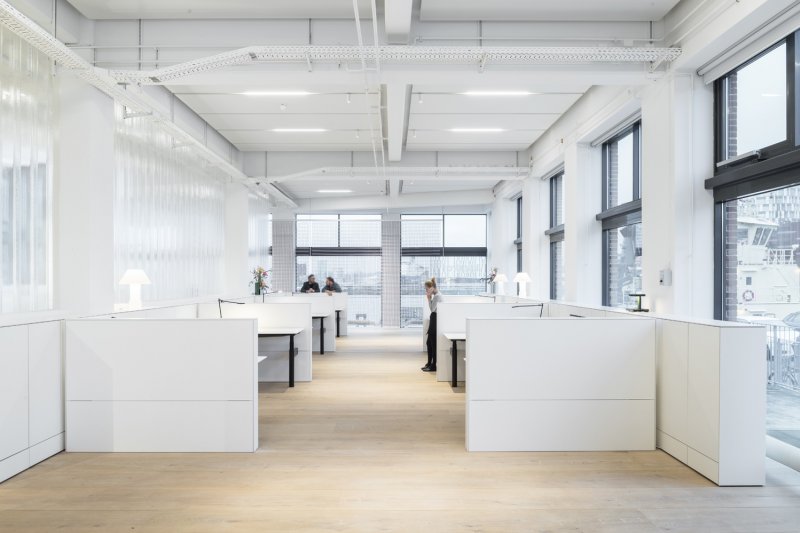 ©Michel Giesbrecht & Studio Bouroullec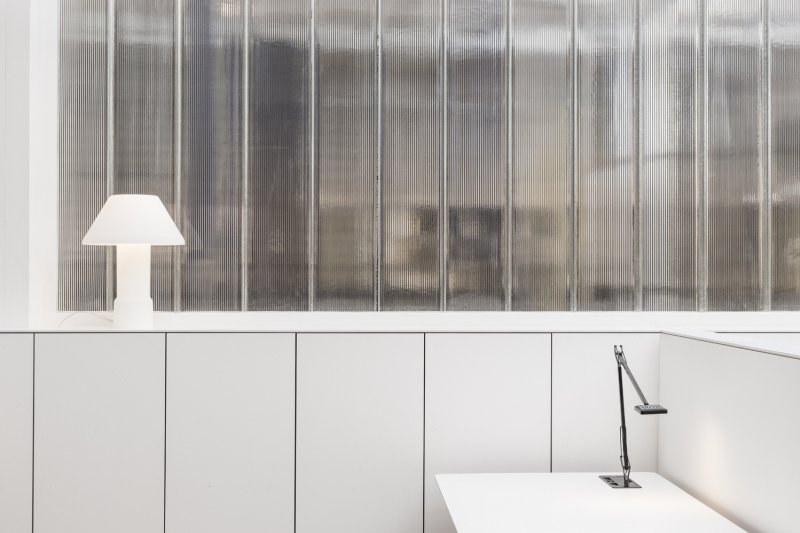 ©Michel Giesbrecht & Studio Bouroullec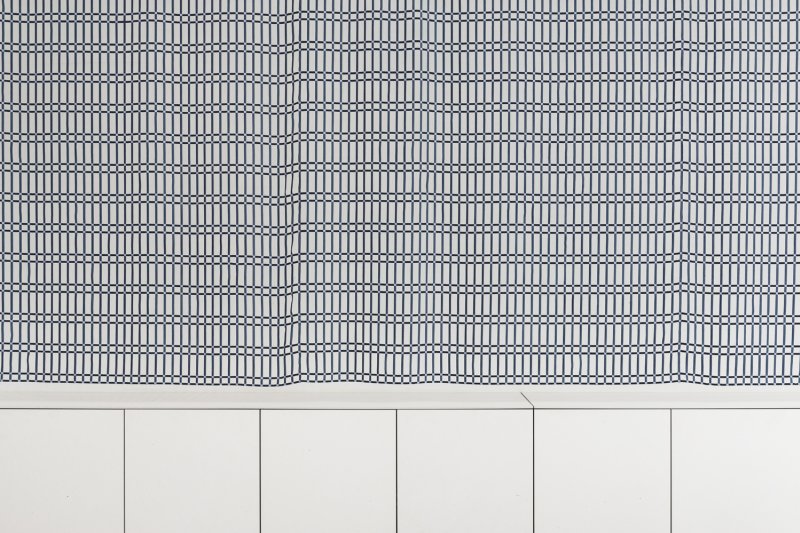 ©Michel Giesbrecht & Studio Bouroullec
©Michel Giesbrecht & Studio Bouroullec