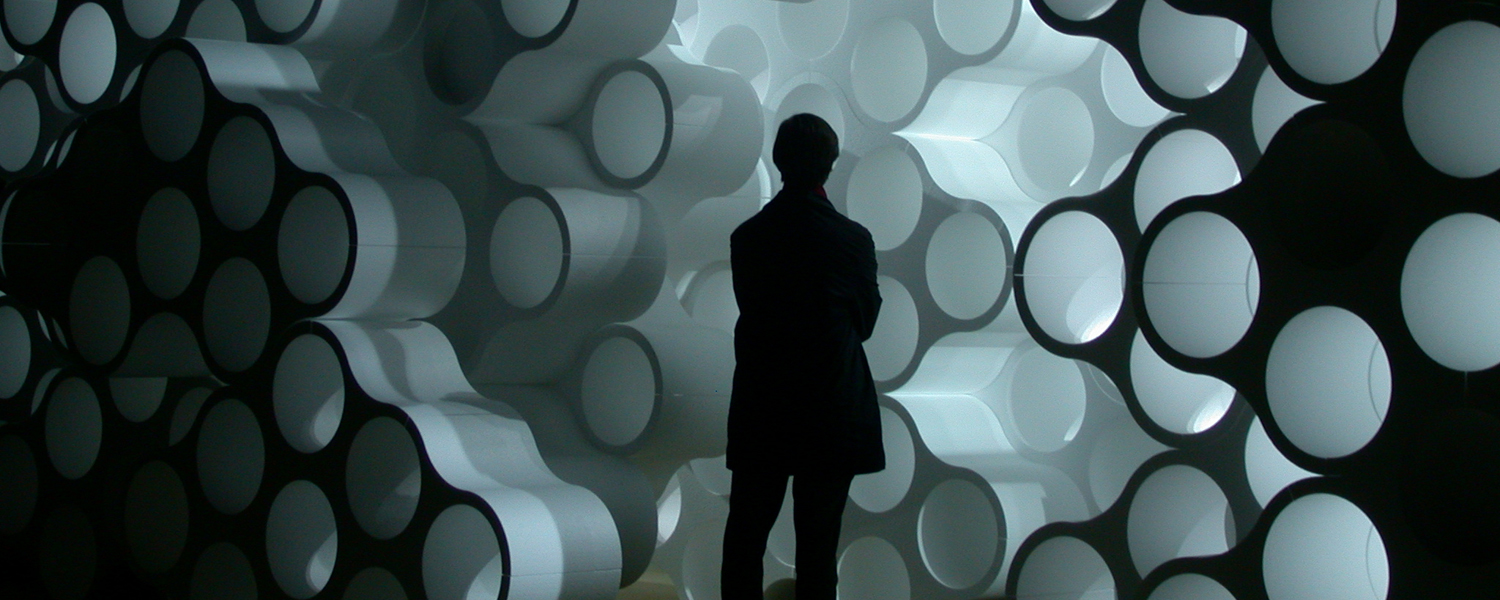 Belvédère
2020-11-23 10:37:06
Le Belvédère est un objet architectural singulier et lumineux pour la ville de Rennes. Ancré au milieu de la Vilaine, il invite les passants à découvrir un nouveau paysage urbain.
Vase Découpage Serie, Vitra
2020-10-05 16:32:58
The Vases Découpage each consist of a cast cylindrical vessel combined with a set of abstract slabs and bars made of clay, which can be attached to or placed inside the vase. All of the elements have a distinctly handcrafted appearance and exist in a variety of colours – and together they create poetic compositions that look different from every angle: whimsical, ironic, unconventional, lively. The arrangements form a fragile balance as contrasting colours and layers converge to yield a new harmony.
The Vases Découpage are available in three sets : Barre, Disque and Feuille.
Tupla Wall Hook
2020-10-05 15:53:54
Tupla Wall Hook, Artek
Made of black powder coated die-cast zinc, the hook has the air of a line drawing brought into three dimensions, a simple sketch, translated into space.
A hook is a storage fundamental, a simple tool for hanging object on the wall. Some wall hooks can also be ornaments, decorative details that add beauty where they are hung. The Tupla Wall Hook is just such a hook; its twin loops - Tupla means « double » in Finnish- are as lyrical as they are functionnal.
Rope Chair
2020-10-05 15:50:49
Rope Chair, Artek
Available in black or grey, Rope Chair has a steel tubing frame and a seat made of form pressed beech plywood and ash veener. Its most prominent feature - the rope - is made of black polyester or natural flax, depending on colour version.

Thank you for your interest in working with us.
Currently there is no vacancy for any employment or internship.




Ronan Bouroullec
18
English Edition
Softcover: 24 pages
Publisher: Nieves 2019
ISBN: 978-3-907179-03-1

Erwan Bouroullec
101
English Edition
Softcover: 16 pages
Publisher: Nieves 2019
ISBN: 978-3-907179-04-8

Ronan Bouroullec
Drawing
English Edition
Softcover: 16 pages
Publisher: Nieves 2018
ISBN: 978-3-905999-92-1

Ronan & Erwan Bouroullec
Drawing
English Edition
Softcover: 864 pages
Publisher: JRP/Ringier 2013
ISBN: 978-3-03764-319-8

Ronan & Erwan Bouroullec
Bivouac
French and English Edition
Hardcover: 110 pages
Publisher: Centre Pompidou-Metz 2012
ISBN: 978-2-35983-016-3

Ronan & Erwan Bouroullec
Works
English Edition
Hardcover: 334 pages
Publisher: Phaidon Press 2012
ISBN: 978-0-714862477

Ronan & Erwan Bouroullec
Cercles - iPad App
French and English
App website
Apple Appstore

Ronan & Erwan Bouroullec
Lianes
English
Hardcover: 64 pages
Publisher: JRP/Ringier 2010
ISBN: 978-3-03764-150-7

Ronan & Erwan Bouroullec
Objets Dessins Maquettes
French and English Edition
Softcover: 40 pages
Coedition Archibooks, villa Noailles, Grand-Hornu Images & l'elac; (July 2008)
ISBN: 978-2-35733-019-1

Ronan & Erwan Bouroullec
French and English Edition
Hardcover: 208 pages
Publisher: Phaidon Press; (November 1, 2003)
ISBN: 0714843180 (english version)
ISBN: 0714893625 (french version)

Catalogue de raison (Laurent Le Bon)
French / English
Hardcover: 80 pages
Publisher: Images modernes - Editions Kreo (16 novembre 2002)
ISBN: 2913355145


Press Review